The holidays are a busy and important time of year for your small business. But all the hustle and bustle of the holidays can negatively affect your employees, which could end up affecting their productivity. It's important to keep them motivated and engaged so they can provide the best service to your customers. Improving employee morale during the holidays with these simple tips will help your company succeed this holiday season.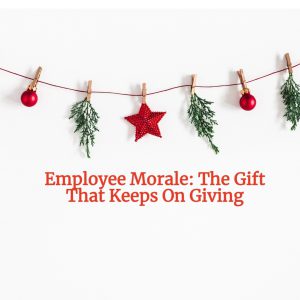 Get into the Spirit of the Season
Your employees' surroundings can really affect them. It could be the difference between them doing the bare minimum and putting their best foot forward. Putting some festive decor in your workspace can bring some life to the area and lift their moods. 
It's important to remember, though, to be inclusive, not intrusive, when you start decorating. Instead of asking everyone about their religious beliefs, decorate in a more seasonal way with items like:
Snowflakes

Plain or snow-covered evergreen wreaths

Pinecones

Leaves with fake snow or silver glitter sprayed on them

White, gold, or silver garland

Candy canes
Recognize Their Hard Work
Your employees are an important part of your business' success, so make sure they know you appreciate their contribution. When employees feel appreciated, they are more likely to feel motivated to work hard.
Some great ways to say thank you include:
Writing thank you notes in winter-themed cards

Providing lunch for the team 

Verbally offering words of encouragement 

Giving small gifts like candles or gift cards
Plan a Holiday Party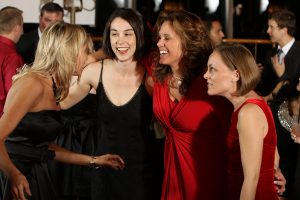 A holiday party is a great way for your team to socialize with each other and with you in ways they might not get to during business hours. Not only that but planning a party to celebrate this time of year can give them something to look forward to and remind them what a great company they work for. Consider some fun party ideas like:
Booking a private room or large table at a restaurant

Renting a few lanes at a bowling alley

Going to a karaoke bar 

Doing a themed escape room
Hire Seasonal Help
This time of year can mean a lot of extra work for your employees and piling too much onto them can lower their morale. If this is the case at your business, hire a few extra hands for the season, if at all possible, to make sure all of the work gets done without burning out your permanent employees.
Hiring seasonal help can also help keep your work schedules on track. Some employees take time off around the holidays to spend time with family and friends or to travel, so having extra help will allow them to take that time without leaving the rest of the team short staffed. 
Morale can take a huge hit during the holiday season. Knowing how to keep your employees focused and productive without burning them out will do wonders for your small business. Planning ahead, appreciating their work, and being festive will end the year right and set the tone for a great new year.
Co-Written by Brianna Hartnett