Medical life alert systems were created to help older adults in the unfortunate event of a fall, or a medical emergency. Generally, these alert devices are worn around the neck or on the wrist, so that seniors can have easy access to help 24/7. This can be life saving in dire situations. So how much do these life alerts cost? And does Medicare cover the cost?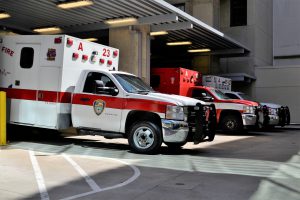 Is A Medical Alert System Necessary?
According to the Center for Disease Control and Prevention, CDC, approximately 1 in 4 Americans over the age of 65 experience a fall every year. These falls result in broken hips, bones, and more. If you are living alone, then these devices would be extremely beneficial. Especially if you experience physical weakness, poor vision or balance, medication side effects, or chronic conditions.
The Different Types
There are all kinds of medical life alert systems. If you do not want to wear one, you can have one on your phone, or activity tracker. You have the ability to choose the one that best suits your lifestyle.
Bracelets, lanyards, or pendant

– These are the usual alert systems that have an emergency button to push. You can wear it around your neck, and wrist. With some you have to push a button, while others sense a fall and call help for you.

Cell phone alert system– These systems are self explanatory. You can contact your alert monitoring center through the push of a button on your phone. They can use GPS on your phone with these systems so medical assistance will know exactly where you are when needed.
Activity tracker

– These kinds of systems track your daily activity. If something is off, then the company will raise a red flag and check on you to make sure you are okay. These kinds of systems will help you improve your overall health by tracking sleep cycles, and more.
The Cost
The cost of an alert system is different among companies. For some, you will have to pay a one-time fee for rental, and then a monthly monitoring fee. Other companies will have you just pay the monitoring services, and ship the device for free. The monthly fees range for these systems range from $50 to $90.
So, Is It Covered By Medicare?
Unfortunately Medicare does not cover medical life alert systems. But don't worry, there are some ways to get a discount on them. Some Medicare Supplement Plans might provide discounts, as well as organizations like AARP, AMAC, and USAA.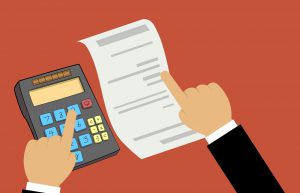 If you are not a part of any of these organizations, don't lose hope. You can contact the local Department of Human Resources, or Department of Aging Services in your area, and they can help. Also, consider looking into Medicare Supplement Plans, since they can offer discounts towards alert systems.
If you need assistance searching and comparing Medicare Supplement plans, EZ.Insure can help! There are roughly 10 different types of medicare supplement plans on the market, and they all vary in coverage and cost. We will offer you a personal agent who will go over all the different kinds, and which one will suit you best, and offers a discount on alert systems. You can start by simply entering your zip code in the bar above to get a quote, or you can contact us by email at replies@ez.insure or call 855-220-1144. There is no hassle and no obligation.