If you have Medicare, you probably already know that you aren't covered for dental or vision under the program. That is unless you purchase additional coverage through Advantage or standalone policies.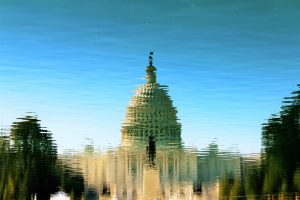 There's tentative good news coming; Congress might be allowing Medicare to negotiate prices for prescription drugs, and the pharmaceutical companies that produce them. With these talks, they're seeking a cap for out-of-pocket expenses people have been expected to pay for with their medication.
Members of the House Ways & Means Committee passed three Medicare benefits expansion bills that would add dental, vision, and hearing care insurance benefits to the program. Although these committees passed the bills, they must be adopted and implemented. 
David Lipschutz, the Center for Medicare Advocacy's associate director, says "There have been proposals over the years that would do this, but in the past, they haven't gone anywhere. It looks like this time something could get passed in at least one chamber of Congress."
The proposed bills are:
H.R. 4650 (the Medicare Dental Act of 2019 bill):

This bill would add preventive and screening coverage for basic and major dental services, such as coverage for bridges, crowns, root canals, and dental implants, to the definition of "medical and other health services" covered by Medicare, in Section 1862(s) of the Social Security Act of 1935. 

H.R. 4665 (the Medicare Vision Act of 2019 bill)

: This bill would add coverage for routine eye exams to coverage through Part B, with beneficiaries paying 20% of the cost. It would provide coverage for eyeglasses, basic eyeglass frames and contact lenses to the Medicare definition of "medical and other health services." 

H.R. 4618 (the Medicare Hearing Act of 2019 bill)

: This bill would add coverage for hearing exams and hearing aids to the Medicare "medical and other health services" definition under Part B. Beneficiaries would have to contribute 20% as they would normally under Part B costs.
These bills include provisions for cost-sharing among the patients, and includes limits on the number of products and services, such as hearing aids, adding relief to those who couldn't afford these services before.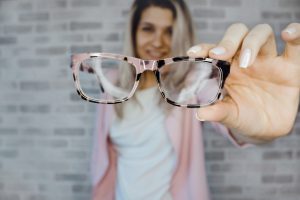 Members of the House Energy and Commerce Committee have also approved the bills, but it still needs further support before it is fully implemented. There is no exact estimate as to how these bills would impact Medicare's budget. 
While we're not sure about the costs incurred from these changes, Medicare's overall costs are expected to rise, and there is more work to be done if an accurate assessment is to be presented. But one thing is for sure, if Medicare offers hearing, dental, and vision, then it would make a lot of people's lives a little easier.