Tax season is here! Are you still working on filing your taxes? And are you, like most people, looking for ways to get the biggest refund? If so, you should know that itemizing your deductions on your income taxes is the best way to get some money back; you should also know that medical expenses are one of the many things you can itemize. This is true for you even if you are enrolled in Medicare, as long as you know the restrictions and exactly what you can deduct.
Expenses You Can Deduct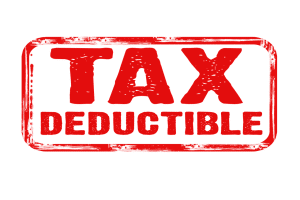 If you didn't know that you can deduct the cost of your Medicare premiums from your taxes, then you've been missing out on getting some of that money back. But that's not the only Medicare expense you can deduct! If you want to deduct medical expenses, simply choose to itemize your deductions, and you can begin to claim:
Dental and vision expenses, including premiums, deductibles, and copayments

Lab tests

Hospital stays

Copayments

Any medication prescribed by your doctor 

Medicare Part B premiums

Medicare Part A premiums

only

if you voluntarily enrolled in Medicare Part A and are not covered under Social Security.

Long-term care

insurance premiums
Note that you can only deduct medical expenses that are more than 7.5% of your adjusted gross income, or AGI, for the year. 
Medicare Supplement Plan
So, what about Medicare Supplement Plans? Can you claim the cost of these back? Having one of these plans can save you hundreds of dollars a year, but many taxpayers don't realize that they   can save even more money by deducting the cost of their Medicare Supplement Plan as a medical expense. The same note applies to these deductions: you can deduct any amount that exceeds a certain percentage of your adjusted gross income, usually 7.5%.
How To Deduct These Expenses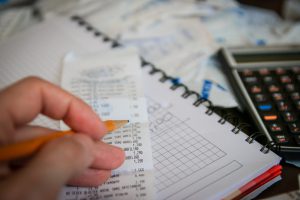 In order to deduct your Medicare expenses from your taxes, you will need to itemize deductions, not choose the standard deduction. To do this, gather all of your receipts for the year so you can determine how much you spent on medical expenses. Next, calculate 7.5% of your adjusted gross income, so you know how much you can deduct: remember, you can deduct any amount above that calculated amount. For example, if you have an adjusted gross income of $50,000, 7.5% of that amount is $3,750. That means, if you have a total of $7,000 in medical expenses, you can deduct $3,250 ($7,000 – $3,750 = $3,250).
Finally, once you have done all of these calculations, you will need to enter your qualified medical expenses on lines 1 through 4 on IRS Form 1040 or 1040 SR. 
Medicare is great, but the truth is that it does not cover your medical expenses 100%. This is why the majority of seniors who enroll in Medicare also choose to purchase a supplemental insurance plan such as a Medicare Supplement Plan to cover what Medicare does not. These plans help older adults like you save hundreds of dollars each year, and you can deduct the premiums from your income taxes! If you are interested in finding out more about Medicare Supplement Plans, EZ can help. To compare plans for free, simply enter your zip code in the bar above, or to speak to one of our trained local agents, call 888-753-7207.