It's no secret that the internet is changing the way society interacts. This goes from social media affecting our relationships and the way we view each other, to the rising rates of cybercrime on the web.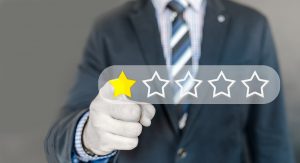 The damage an act of cyber theft can leave on your business is crippling. Not only can it leave you feeling violated, scared, and confused, it can also ruin your reputation for safety amongst your customers–one fatal mistake for any small business. It's already hard enough to survive in the current corporate atmosphere.
The first step is to be aware of the risks. The next one is to learn how to protect yourself.
Cybercrime Stats
First, let's take a look at what constitutes cybercrime:
Selling illegal items online

Human trafficking

Identity theft

Malware/Ransomware

Privacy violations

Digital currency scams
The sad fact that combined, all of these contributed to over $1 trillion in profits for cybercriminals across their industries, and that number is still growing. Things seem bad now, but what does the future hold if these crimes continue to rise? To put things into perspective, most countries fall below the trillion-dollar mark–so cybercrime could be considered its own nation on profits alone.
Social media is the biggest channel criminals use to engage with people outside of the dark web. While sites like Facebook do invest money in protecting people's private information, most people readily volunteer this info on their public pages. A criminal simply has to look at a profile to see things like where you're checking in, what current interests you have, and even job history or address. To put things into perspective:
Social engineering is more useful the more information you have about someone.

Cybercrime tools are widely available for purchase.

Social media fraud attacks on the rise, up to 43% since 2018.
This provokes the question of how much balance can someone maintain. While these numbers are dire, there's no getting around using social media for marketing.
It seems like no one is safe, but small business owners have a lot more to lose. 85% of phishing or social engineering attacks were reported by organizations in 2019, and that's just the reported ones. We can't even begin to estimate how many are in the private sector as some could be so subtle, they're either ignored or outright passed over.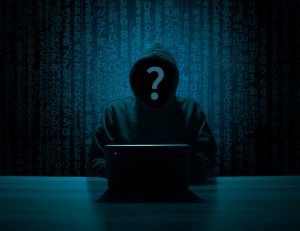 For any company, malware is going to be your biggest threat. In 2018, malware cost companies upwards for $2 million, growing over 10% from the previous year.
If you're in the professional services industry, such as any business needing a license to operate, then you're most at risk for these attacks. This is because your industry type often has a wealth of private data for your clients, and yet most go with little to no protection.
Finally, the costs of cybercrime are intense. Top companies pay an average of $25 a minute to keep themselves protected, altogether, the costs can soar to around $3 million. That's an incredible sum just considering it's to protect against a criminal industry that's making a hundred times more.
What Is the Best Way to Protect Yourself?
Odds are, you might have fallen victim to some form of cybercrime in the past. If you're currently suffering, we have a guide here to help you out.
If you're lucky enough to still be on the other side, then the best thing to do is join the industry with coverage, malware protection, and simple scam awareness.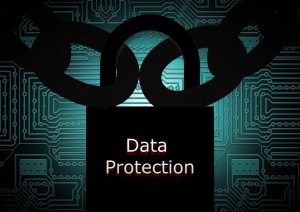 Cyber liability insurance is designed for just these types of situations. With this policy, you'll have coverage for:
Lost or damaged electronic data

Computer operations Interruption

Privacy & Notification to customers and other affected parties

Some may offer protection from lawsuits
This is your first line of defense, besides that, keep up to date with current protective software, and if something seems too good to be true from an email, it probably is.
EZ.Insure is there to make sure you're not alone in protecting your business. Your agent will answer any questions you have, compare different plans for you, and even sign you up when you're ready, free of charge and without having to worry about being hounded by endless calls. To get started simply enter your zip code in the bar above, or you can speak to an agent by emailing replies@ez.insure or calling 888-350-1890. EZ.Insure makes the entire process easy, and quick.