Coronavirus continues to spread through the US like wildfire, with cases now topping 4 million. Some states, like California, are still seeing a large rise in case numbers, and death tolls in other states are rising everyday. Although these numbers continue to soar, many districts are planning to reopen schools for in-person learning in the fall. The CDC has said that children are less likely than adults to get the virus and so should be able to begin in-person learning. President Trump agrees with the CDC's assessment and has offered aid to those districts that open schools for in-person learning. Amid all of this virus spread and confusion over reopening schools, there is a glimmer of hope: the government has reached an agreement with Pfizer to produce hundreds of millions of doses of a covid-19 vaccine, which they hope to get out to the public by late fall. 
US Surpasses 4 Million Coronavirus Cases
On Thursday, July 23, the US officially recorded 4,032,430 cases of coronavirus, with a quarter of that number coming in within the last 15 days. So far there have been at least 144,167 deaths.
"We've rolled back essentially two months' worth of progress with what we're seeing in number of cases … in the United States," Dr. Ali Khan, dean of the University of Nebraska Medical Center's College of Public Health, told CNN on Thursday.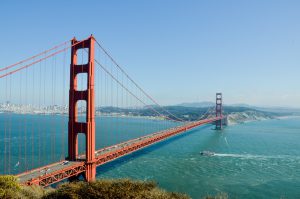 California Sets Record With Most Daily Coronavirus Deaths
The death toll topped 8,027 in California, with the state's average daily number of deaths reaching 157. On July 23, the state saw 12,040 new Coronavirus infections, which was slightly below the previous day's total of 12,807. California is currently recording the highest numbers of new daily cases in the nation.
The Health Director of Los Angeles said on Wednesday, July 23 that "COVID-19 appears to be on track to claim more lives in L.A. County than any other disease other than coronary heart disease."
Georgia Passes 150,000 Confirmed Coronavirus Cases
Georgia's Department of Public Health reported 3,314 new cases of coronavirus on Wednesday, July 22. This brings the total number of cases in the state to a minimum of 152,302. The total death toll for the state is 3,335 so far; the state saw 81 deaths on July 22, which was their second highest daily number of deaths. 
New CDC Guidelines Now In Favor of Opening Schools
Last week the CDC issued strict guidelines for the reopening of schools, with which President Trump expressed strong disagreement. Now they have changed their guidelines to favor reopening schools, stating that children aren't as likely to suffer from coronavirus as adults and are also less likely to spread the disease to adults. The guidelines recommend that local officials should close schools if the virus cannot be controlled in that area.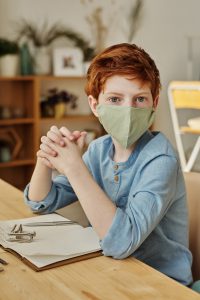 "The best available evidence indicates that Covid-19 poses relatively low risks to school-aged children," an unsigned statement said. "Children appear to be at lower risk for contracting Covid-19 compared to adults. To put this in perspective, according to the Centers for Disease Control and Prevention (CDC), as of July 17, 2020, the United States reported that children and adolescents under 18 years old account for under 7 percent of Covid-19 cases and less than 0.1 percent of Covid-19-related deaths."
"CDC does not currently recommend universal symptom screenings (screening all students grades K-12) be conducted by schools," the guidelines read. "Parents or caregivers should be strongly encouraged to monitor their children for signs of infectious illness every day," they add. "Students who are sick should not attend school in-person."
Trump On Reopening Schools
At a news conference on Thursday, July 24, Trump talked more about his plan for school reopenings. He announced the new CDC guidelines and said that the White House is recommending that the Senate include $105 billion in aid money for schools- but only if schools reopen in-person. If a district chooses not to reopen schools for in-person learning, then he believes that the money should go to parents who are homeschooling, private schools, and religious schools.
Some Schools Require Corona Waiver Before Returning
Some school districts are requiring that parents sign Covid-19 waivers before their children can go to school in-person. So far California, Florida, Missouri, and South Carolina have introduced these waivers. These waivers basically state that if a child gets sick or dies from coronavirus, the school will not be held accountable. 
Trump Administration & Pfizer Create Deal to Produce 100 Million Doses Of Covid-19 Vaccine
Pfizer has reached a $1.95 billion agreement with the government to produce 100 million doses of its covid-19 vaccine, which they hope to get to the public by the fall. The vaccine would be completely free to Americans, as long as it is given by healthcare providers. 
Pfizer is working on the vaccine with German company BioNTech. They began clinical trials in April, and Pfizer has so far been reporting positive results. "If the ongoing studies are successful, Pfizer and BioNTech expect to be ready to seek Emergency Use Authorization or some form of regulatory approval as early as October 2020," the company said in a statement.
Second Stimulus Check Underway
Senate and White House negotiators said on Wednesday, July 22 that they have reached a deal on a piece of their stimulus package. The stimulus package is still being worked on, and is to hopefully be released by next week. So far, we know it will include a $1,200 stimulus check; however, it is still in the works as to who will qualify for the money. United States Treasury Secretary Steven Mnuchin said the proposal might only allow those who make $40,000 or less to receive a check.
"The president's preference is to make sure that we send out direct payments quickly so that in August people get more money. There is no question this worked before," Treasury Secretary Steven Mnuchin told CNBC on Thursday.