Sometimes it feels like big corporations get all the breaks. They have the money and the leverage to get the best deals on everything. But small businesses like yours are what make up the backbone of our economy. In fact, did you know that over 99% of U.S. companies are considered small businesses, and over 88% have fewer than 20 employees? When you look at those numbers, you realize how important you and your fellow entrepreneurs are. So it stands to reason that you should get some perks, too! Think about that when you are shopping for your commercial insurance policies and remember that it's not just the big guys who can get discounts. All you need is a little insider knowledge on how to lower your premiums!

How Business Insurance Discounts Work
Before we get to the discounts, let's quickly review the basics of commercial insurance. If you're a veteran business owner with a specialized business, you may have multiple types of specialized policies. But if you're just starting out with your business, then the most important types of policies to be shopping for are commercial liability, commercial property, and workers' comp (if you have employees). 
Liability protects your business against any claims of injury or property damage and will cover legal costs; property insurance covers damages to your building and its contents; workers' comp is required by your state and will pay for any medical bills if an employee is injured on the job. If you're shopping for liability and property, it's worthwhile to look into a Business Owner's Policy (BOP), which could also save you money (more on that later). 
It's actually fairly easy to get other kinds of discounts on your commercial insurance premiums. But that doesn't mean that insurance companies are always transparent about what kind of discounts they're going to give you or how they calculate them. They don't hand out coupons or give you a discount code, instead they take into account multiple factors (such as how safe and well-kept your business is) and then basically do a giant math problem to come up with your premium. If you know what kind of things they're looking for when checking out your business, then you should be able to find at least several different ways to knock some money off of your premiums.
What Insurance Companies Want
As we have pointed out, insurance companies usually do not advertise or even make clear what discounts they offer, but some ways to save are more clear-cut than others. For example, you may be able to get discounts for: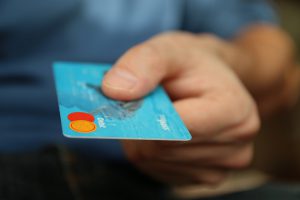 Bundling –

If you're shopping for more than one policy or if you are insuring multiple properties, see if the same insurer will cover it all

and

throw in an extra discount. As mentioned earlier, be sure to ask them about policies like BOPs. 
Being loyal –

If you've had insurance policies before, ask your insurance carrier if they'll give you some money off for sticking with them. You can also refer friends and family to your insurer – they might end up rewarding your good deed!
Paying up front –

Some carriers will knock a bit of money off of your premiums if you pay annually as opposed to monthly. 
Being part of a group –

Some business insurers specialize in insuring certain types of businesses, so shop around and see if you can find one that offers special group rates for your type of business.
The last way to get money off of your premiums is definitely less clear-cut, and more about how insurance companies view your business. This type of discount falls under the category of safety. Remember, insurance is all about risk, and if you can show your carrier that you're minimizing risk every chance you get, then they're going to charge you less. Here are some examples of ways to show insurance companies you're serious about taking care of your business and keeping it safe:
Install an alarm system.

Burglary is actually the number one business insurance claim, so it's best to show that you're being proactive, especially if you're in a city.
Be fire safe.

Fire is another big risk for businesses, so insurers will evaluate how flammable your property and inventory are. You may not be able to do much about that, but taking proper storage and layout precautions, as well as making sure you have working, visible fire extinguishers and a clear fire safety plan mapped out can work wonders.
Be prepared for natural disasters.

If your business is an area prone to any type of natural disaster, it is vital that you have ways to reinforce your building, such as metal shutters. 
Keep your servers secure.

Hacking is always a risk to your business and your customers, so don't skimp on

cyber security

measures like a VPN.
Minimize risk of employee injury.

Workers' comp is expensive, but necessary. Try to bring the cost down by showing you have proper safety equipment if necessary, as well as clear cut safety guidelines and evacuation plans. It may be worth your while to consult with the Occupational Safety and Health Administration (OSHA) about writing a safety manual for your business. And remember, even office jobs have risks: workers' comp covers things like repetitive strain injuries, so consider streamlining your office with ergonomic desks and keyboards. 
Minimize risk of customer injury.

Even if you're not offering something risky like skydiving lessons, you still need to make sure your customers are as protected as possible. For example, food service businesses need to show insurers they are strict about cleanliness and staff training. All businesses need to have clear safety signs for wet floors or easily missed steps, and need to do their housekeeping! Which brings us to…

Maintain your property.

You may not think that a fresh coat of paint or some nice landscaping have much to do with your insurance, but they go a long way in showing the adjuster who inspects your property that you care about maintenance. And that just may get you a few dollars back in your pocket each month. 
The Best Way to Get Your Discounts
So there you go. By evaluating your workplace and taking certain precautions – or just by sprucing things up a bit! – you could be looking at lower insurance premiums. But the best way to make sure you're maximizing your potential for discounts? Speak with an insurance agent. 
With EZ, you will work with one and only agent who will take the time to get to know you and your business, will make suggestions, and will get right to comparing quotes on all the available policies in your area. They know that ins and outs of how insurance discounts work and will make sure you get the best policies at the best price. Now that you are armed with all of this insider knowledge, get to work on getting those discounts – and get started with us by simply entering your zip code in the bar above, by calling 888-615-4893 to speak directly with an agent.