Many of us have friends or family members who follow a gluten-free diet, and Celiac disease might be the reason behind it. Celiac disease is an immune reaction to gluten, a protein found in wheat, barley, and rye. If you have Celiac disease, eating gluten will trigger an immune response in your intestine, which can often be painful, causing diarrhea, bloating, constipation, weight loss, fatigue and more. Unfortunately there is no cure for this condition, but because May is Celiac Awareness Month, we want to shed light on how older adults with Medicare can get help if they are struggling with this disease. There are currently limits to what Medicare will cover in regards to Celiac disease, but fortunately, there is now a proposed legislation that would make it easier for Medicare beneficiaries to get treatment.
Celiac Disease Explained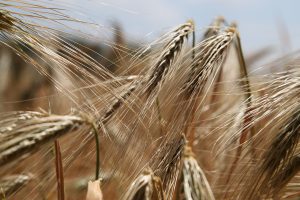 Celiac disease, as mentioned, is a sensitivity to gluten. It affects 1 in 100 people worldwide, and it is estimated that almost 3 million Americans might have it without even knowing! People with Celiac disease might develop nutrient deficiencies and malnutrition because their body limits the absorption of nutrients. There is no cure for the disease other than to avoid eating gluten, which can be hard for many people without doing extensive research or getting help from a registered dietitian. 
The Medicare Nutrition Therapy Act
Currently, Medicare does not allow beneficiaries to access help from nutritionists for Celiac disease; only diabetes and renal disease qualify for medical nutrition therapy under Medicare Part B. So, unfortunately, this means that many older adults do not have access to a registered dietitian who can explain to them what they can eat and should avoid. However, a new bill that has been introduced in Congress, the Medicare Nutrition Therapy Act, is aiming to change things and allow beneficiaries to get treatment from registered dietitians. 
"The only treatment for Celiac disease is the diet. And the person that's best trained to help that patient navigate a gluten-free diet is a dietitian," says Anne Lee, EdD, RDN, Instructor in Nutritional Medicine at the Celiac Disease Center at Columbia University in New York.
She says providing insurance coverage is the right thing to do, "because it ensures better healthcare for our patients. Many patients can't afford the additional cost of a dietitian visit on top of the physician visit, on top of the cost of the gluten-free food, on top of the additional costs of just having Celiac disease."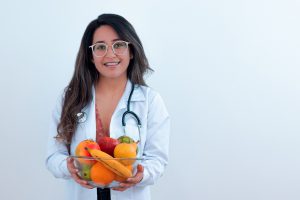 In addition, the current Senate version of the bill would allow physician assistants, nurse practitioners, clinical nurse specialists and psychologists to refer patients to nutritionists. This would mean that Medicare beneficiaries would not have to rely on their primary care physician to refer them. Making it easier for older adults to get consultations with a dietitian is extremely important, as a regulated diet is currently the only treatment available for those with Celiac disease.
If you have an autoimmune condition such as Celiac disease, you should consider a Medicare Supplement Plan, because you will need as much coverage as possible to help cover the cost of treatment. Seeing a registered dietitian can be costly, but a Medicare Supplement Plan can help with medical expenses so you will not have to worry about how to pay for your treatment. 
Currently, Plan G is the most popular Medicare Supplement Plan on the market because it offers the most coverage, but there are 10 different Medicare Supplement Plans that can be tailored to your needs, each with different coverage options at different price points. If you are interested in a Medicare Supplement Plan, EZ can compare plans in your area at no cost. Our licensed agents are ready to help you save money and get you the most coverage for your buck. To get free instant quotes, enter your zip code in the bar above, or to speak to a licensed agent, call 888-753-7207. No obligation.