When you apply for a life insurance policy, your insurer will look at your health, your family history, and even your employment and driving records to determine how much you will pay in monthly premiums for your coverage. Of all of the factors that they take into consideration, your health is usually the one that your insurer will take most into account when setting your rates, since your health gives them a good idea of how much of a risk you are to insure. And one of the things that they consider when looking at your health is your body mass index, or BMI. If you have a high BMI you may be worried that it will be tough for you to get approved for a life insurance policy. But there is some good news: if you are overweight, it is still possible to get life insurance, because there are many different types of policies available.
How BMI Affects Life Insurance Rates
In most cases, when you apply for life insurance, you will have to undergo a medical exam to determine your rates. This exam will include measuring your BMI, which is a simple calculation of your body fat based on your weight and height. The scale is the same for men and women, and it does not account for factors like your body build. 
To make sense of the numbers you will see when your BMI is measured, the scale looks like this: 
Underweight = <18.5

Normal weight = 18.5-24.9

Overweight = 25-29.9

Obese = 30 or greater
Why do life insurance companies look at your BMI? The higher your BMI, the higher your risk for developing conditions such as heart disease, high blood pressure, diabetes, and even some cancers. And because being overweight means that you are more at risk for developing these health conditions, it also means that you're more likely to have a shorter life expectancy, and you are more of a risk to life insurance companies. 
Every life insurance company has its own set of criteria that will determine your rates for their insurance policies. If you do have a higher BMI,  it's generally not something to worry about, because BMI is only one part of what goes into determining how much you will pay for coverage. 
Options For People With High BMI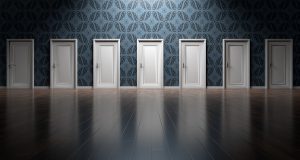 Even if you fall into the overweight or obese category, there are life insurance options available to you. If you are denied life insurance, you can still shop around for policies that don't require a medical exam, such as simplified life insurance. 
The best way to find a great affordable plan is to compare plans from different life insurance companies, especially because each insurer has its own separate BMI requirements, along with different ratings for other factors. In the meantime, while searching, you should consider making some lifestyle changes that can improve your overall health; making these changes will mean that many insurers will be more likely to approve you for coverage, or even possibly lower your premiums.
The best way to find the most affordable policy for you is by working with a licensed agent from a top-rated insurance company. They can help you find a company with good rates, and give you ideas for how to cut down on costs. We have listed some companies to work with that will be able to find you the most coverage for less. Always check multiple sites to make sure you have bargaining power and to know the different advantages of each company. Make sure a hard time for your loved ones isn't made harder by a financial burden, check life insurance rates today.