The Biden Administration is doing all it can to encourage Americans to sign up for health insurance, including extending enrollment periods and subsidies. And now, because the Covid Special Enrollment Period that ended in August was so successful (3 million Americans signed up for health insurance during that time!) President Biden has decided to extend the fall Affordable Care Act (ACA) Open Enrollment Period (OEP) by 30 days. The OEP will now run from November 1- January 15, 2022, meaning you will have 75 days to purchase health insurance this year instead of the usual 45 days (the OEP usually ends on December 15). And not only will the OEP be extended, but the Administration is also offering more ways to make health insurance affordable for millions more people.
OEP Extended
The Biden Administration has made getting as many Americans insured as possible a top priority, which is why they are issuing this extension.
"Health care is a basic human right, and the Biden-Harris Administration is committed to making health coverage more accessible than ever. With the Affordable Care Act and the American Rescue Plan, the President has brought affordable health coverage to millions—many of whom now have insurance for the first time," said Center for Medicare and Medicaid Services (CMS) Administrator Chiquita Brooks-LaSure. "Today's action to extend the Open Enrollment Period by a month, to continue our investment in local health care Navigators, and to establish a special enrollment period for many low-income people further demonstrates our commitment to connect families to coverage."
Low-Income Health Insurance SEP
In addition to extending the OEP and premium tax credits for millions of Americans under the American Rescue Plan, the Biden Administration is also planning to to help low-income households sign up for health insurance by establishing a monthly Special Enrollment Period for low-income households with incomes no greater than 150% of the federal poverty line. This will make it easier for low-income people to enroll in marketplace coverage all year long, and will help the millions of people who are expected to lose Medicaid coverage at the end of the declared public health emergency successfully transition to exchange coverage.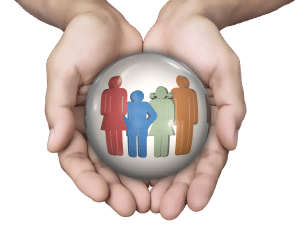 Those wanting to take advantage of the low-income SEP will only be able to purchase plans through the marketplace exchanges, and state-based exchanges can choose to implement, or not implement, the SEP. Buyers will be able to purchase any metal-tier plan, but those wanting to switch their coverage will be limited to purchasing Silver plans. 
"We're continuing to answer the clear call from the American public for affordable, accessible care," said Health and Human Services Secretary Xavier Becerra. "The Biden-Harris Administration has already made historic investments to help connect communities to coverage. By continuing to build a policy framework that can support this momentum, we're also building back better for communities in need."
Nobody should have to go without health insurance, especially during these difficult times. So to help provide health insurance to more Americans, the Biden Administration is making changes to the health insurance system in this country, allowing everyone more time to get coverage and more opportunities to find an affordable plan. If you would like to review your options in your area, contact a local licensed EZ agent. Our agents are highly trained and work with the top-rated insurance companies in the nation, making comparing plans fast and easy. To get free quotes, simply enter your zip code in the bar above, or to speak with a licensed agent, call 888-350-1890.