Health insurance is a necessity, but it can be a big expense for a lot of people. That means that some people go without it in order to "save" money. But going without insurance can backfire, and end up costing you a lot in medical bills. We get it, though, the cost of some insurance plans can be surprising, or seem out of reach – but we're here to tell you that it is possible to find affordable health insurance without breaking the bank. The best way to get started balancing your healthcare costs is to understand your plan and know what your options are.
Get Familiar with Your Expenses
There are a lot of expenses associated with your health insurance plan, and you need to know what you'll be paying for when it comes to your plan. Here's a breakdown of what you should be looking at:
Premiums

– The amount you pay monthly for your plan.

Deductible

– The amount you have to pay before your insurance company begins to pay for services. For example, you might have a $5,000 deductible, meaning you'll have to reach that amount in out-of-pocket healthcare expenses before your coverage kicks in.

Copay

– A set dollar amount that you pay when you visit a healthcare provider or emergency room, or for prescription medications. For example, you might have to pay $20 upfront to see your primary care physician, $30 to see a specialist, etc. 

Coinsurance

– The percentage of costs that you will have to pay after meeting your deductible. For example, some plans will require you to pay 20% of a covered service, meaning if your health insurance plans' allowed amount for an office visit is $100, you'll pay 20% of $100, or $20 (if you've already met your deductible)

.

Out-of-pocket maximum

– Health insurance plans now have a maximum amount that you will have to pay out-of-pocket for your healthcare expenses, so if you reach that limit in a calendar year, your insurance company will begin to cover your services in full.
Once you know how much you are paying for each of these parts of your healthcare plan, you can do some comparison shopping, and make sure that you have the right plan for you.
Know How to Save
Even if you've got a plan that works for your budget, you can still find more ways to cut down on some of your healthcare expenses.  For example, there are ways to save in the following situations:
When You Are in an Emergency
If you have a minor medical emergency, stop and think before you go to the emergency room, since a visit to the ER can be very pricey. For things that aren't serious, try a telemedicine visit with your primary care physician, or visiting urgent care instead of waiting for an in-person appointment, or heading to the emergency room and being hit with a big bill. Depending on the situation, telemedicine or urgent care could be sufficient, and cheaper, if the issue isn't life-threatening.
When You Need Blood Work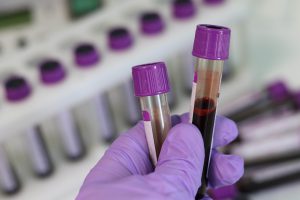 If your doctor orders blood work, make sure you find out which lab your insurance company requires you to use. Each insurance plan will cover certain labs, and some plans might require a referral or prescription, while others will not. If you go to the wrong lab, you will be stuck with a big bill for going to an out-of-network provider.
When You Need Outpatient Care
If you have to have minor surgery or a minor procedure, such as an ACL repair or a colonoscopy, you can save money by going to an ambulatory surgery center instead of the hospital. These centers will conduct same-day surgeries that cost less and are more convenient. 
Know What You Need
What exactly are you looking for in a plan? Do you have a family you need to cover?  Do you have kids who play sports, who will require a little extra coverage? Or are you single and need the bare minimum for the what-ifs? Whatever the case may be, take the time to determine what kind of plan and coverage you need. With all of the subsidies now available, there is no better time to reconsider getting a health insurance plan, or to look at your current one to make sure it covers your needs. 
And if your plan doesn't cover everything you need it to, it's time to find a plan that does, so you can save as much money as possible. If you're shopping for a plan, your best bet is to speak to a licensed EZ agent. Our agents work with the top-rated insurance companies in the nation, so we can compare plans in minutes. We will not only find a plan that has all the benefits you're looking for, but we will also make sure the plan fits your budget. To get free instant quotes, simply enter your zip code in the bar above, or to speak to a local agent, call 888-350-1890. No obligation.