Intermittent fasting is a hot trend. Going 16-18 hours a day without consuming any calories does not sound that easy, but it can be. Recent studies show that there are long-term benefits to intermittent fasting, such as lowering belly fat, boosting brain function, and helping you live longer by reducing your risk for conditions such as diabetes and heart disease. But is this a safe practice for seniors? Absolutely!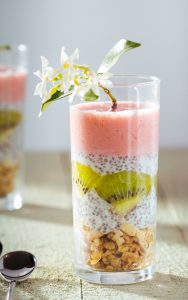 1.Reduced Insulin Resistance
During the fasting period, lower insulin levels improve fat burning in the body. Not only will it improve fat burning, but the lowered insulin levels will help encourage muscle growth. Studies show that fasting reduces insulin by 20-31%.
2.Detox The Body
When you fast, your body removes toxins. One way this occurs is from shedding weight. When you intermittent fast, your body will burn fat, using it for the energy it's not getting from food. The fat cells are the usual culprits for toxin storage, keeping it from what we eat and breathe.
When you cleanse your body from toxins, you will find that you have more energy, stamina, clear skin, better brain function, and restful sleep patterns. 
3.Lose Weight
Because your body lowers it's insulin levels, your body burns\ the fat for fuel, and it no longer receives the signal to store extra calories as fat. Intermittent fasting can increase norepinephrine, a hormone and neurotransmitter that can boost your metabolism! That way, your body will burn calories throughout the day.
4.Improved Gut Health & Mood
Not only does your body burn more, but your gut health improves. Your mood and mental health go hand in hand with your gut microbiome. So, when your gut reboots due to intermittent fasting, your stomach and your mood are overall happier.
5.Heart Function
At least one study indicates that people who follow a fasting diet may have better heart health than people who don't. When you fast, your levels of hemoglobin, red blood cell count are affected, in a good way. This improves heart health.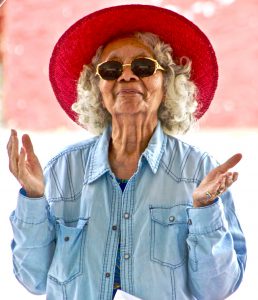 6.Autophagy
The process of cells eating themselves to get rid of damaged cells, and recycle into better, more youthful ones is called autophagy. Viruses, bacteria, and other pathogens are destroyed in this process. The simple way to activate this is by fasting. Damaged cells are removed, and cellular and tissue rejuvenation occur.
7.Brain Function
Your body will burn glucose reserved in your blood and liver when you are fasting. The liver will turn the fat into ketones and use them for fuel. Your brain prefers ketones over glucose, and in turn, will work better and increase your ability to learn and think.
As you've read, intermittent fasting has many great benefits, even for those who are over 50 years old. The important thing to note is that what you eat still matters. 
When you are done fasting, remember to stick to nutritional foods that will fuel our body and mind. Stick to vegetables, fruits, and protein. If you feel weak, or light-headed, then stop fasting and seek advice from your doctor. If you have chronic conditions such as heart problems, or diabetes, contact your doctor before beginning intermittent fasting. If done right, there can be many benefits obtained from fasting, including living a longer healthier life.