Whether you're shopping for your own mom or a mother figure in your life, showing her appreciation and love on Mother's Day is a must. With so many gift possibilities out there, it can be tricky to find something unique that expresses just how much she means to you. To help make this holiday a breeze for you, here are 6 memorable Mother's Day gift ideas that any mom will adore!
Let's start with something that's always a crowd pleaser – wine! Gold Medal Wine is a great option for those who want to give their moms something luxurious and delicious. They have a wide variety of wines to choose from, so you can pick one that best suits your mom's taste. Plus, their website has a lot of helpful information about each wine, so you can feel confident in your selection.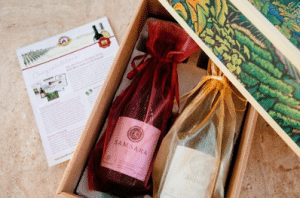 If your mom is more into self-care, then the Happy Box Store might be the perfect choice. They offer a range of beautifully curated gift boxes. You can choose everything from candles to face masks to journals. Each box is designed to make your mom feel pampered and loved, and they even offer a subscription service so she can receive a box every month.


Another great option for busy moms is Fresh Meal Plan. This service delivers healthy, chef-prepared meals right to your mom's door. It's a thoughtful and practical gift that will take the stress out of meal planning and preparation. Plus, you can customize the meals to fit your mom's dietary needs and preferences.

For the mom who's always on the go, ThinOptics is a gift she'll appreciate. These ultra-thin reading glasses are designed to fit in a slim case that attaches to your phone or laptop, so your mom will always have her glasses handy. It's a practical gift that she'll be sure to use every day.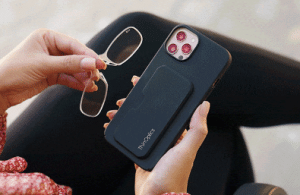 If your mom loves to read but doesn't always have the time to sit down with a book, then AudiobooksNow is a great Mother's Day gift option. This service offers a huge selection of audiobooks that can be downloaded and listened to on any device. It's a great way for your mom to enjoy her favorite books while she's on the go or doing chores around the house.
Last but not least, for the mom who's a clean freak, Bissell is a great option. Their vacuums and carpet cleaners are some of the best on the market and will make cleaning a breeze for your mom. Plus, they have a range of products that are specifically designed for pet owners, so if your mom has furry friends, she'll appreciate a Bissell even more.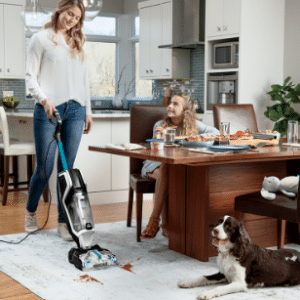 So there you have it – six great Mother's Day gift ideas for your mom this year. No matter what your mom is into, there's something on this list that's sure to make her smile. Here's to wishing all the Mothers out there a wonderful and blessed Mother's Day. Happy gifting!