Just when we thought things were returning to normal, a new Covid-19 variant has reared its ugly head. The variant known as BA.2 was first detected months ago, and is spreading quickly across the U.S. According to the CDC, this new variant is becoming the dominant strain of Covid, since it has been doubling each week for the past month. So what can we expect from this new strain?
The Spread of BA.2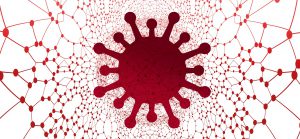 This new Covid-19 variant, BA.2, is even more transmissible than the strain that came before it, the omicron variant. It made up 3% of cases in NJ and NY at the end of the week of March 12,  up 25% from the previous week! In the West, it has accounted for 27.7% of cases, up 17.1%.
But, while it's clear that this new variant is more transmissible than others that came before it, what is unclear is if this new variant is more lethal than previous ones. "We often don't know until it's too late," said Stephanie Silvera, an infectious disease specialist at Montclair State University in Montclair, New Jersey. "That's been the problem with managing these surges. Deaths are one of the last impacts we see."
"It's difficult to predict how Covid-19 variants or any other emerging respiratory virus will evolve over time and what their specific impacts will be," said Dr. Tina Tan, New Jersey state epidemiologist. "And it is hard to predict whether a surge in BA.2 will translate to increased hospitalizations or deaths at this time."
Will the Vaccine Protect Against BA.2?
According to British scientists, the current vaccines have been shown to be effective in preventing severe illness from the new strain, but they might not prevent infection. Some experts are remaining hopeful, though. 
"…Hopefully, we won't see a surge. I don't think we will," Chief Medical Advisor to the president Dr. Anthony Fauci said. "The easiest way to prevent that is to continue to get people vaccinated, and for those who have been vaccinated to continue to get boosted."
Will We Go Back To A Mask Mandate?
As of now, Dr. Fauci also does not think that mask mandates need to be reinstated. "If we do see a significant surge, particularly one that might result in increased hospitalizations, we have to be prepared to pivot and perhaps reinstitute some of those restrictions," he said. "But right now, at this point, I don't see that."