It's time to admit we're all a little spoiled. As consumers, we've gotten really used to having all of our shipping whims fulfilled. Fast, free, accurately tracked in real time, you name it, you got it. And that's great for customers, especially at this time of year when the onslaught on online shopping is about to begin, but what about for you small business owners out there? As the big shipping season approaches, you might be feeling a bit anxious, knowing that you have to compete with the giants of the marketplace and their crazy good shipping. 
But never fear: there are ways to wow your online customers with your shipping! After all, your online shipping is as big a part of your brand as anything else, whether it feels that way or not. So let's look at how you can make your shipping work for you this holiday season and beyond.
Shipping Options for Small Business
If your small business is all about ecommerce, you're definitely in the right field. Retail ecommerce sales totaled nearly $231.4 billion during the first quarter of 2022, representing 14.3% of retail sales in the United States, according to the U.S. Census Bureau. But if you want to get your piece of that pie, the first thing you've got to do is find the right shipping service. So before we get to some ways you can go above and beyond with your shipping, let's do a quick review of your options for shipping services as a small business. 
The Balance Small Business did an in-depth analysis of the best shipping companies for different purposes, and found the following: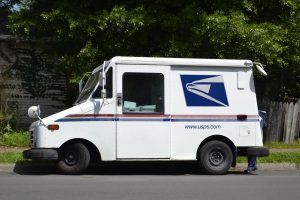 We suggest you check out these options and compare prices for your needs, remembering to take into account the price of shipping basics like:
Boxes, packaging, tape, and stickers

Labor for sending an item

Courier costs for collecting and delivering an item

Import/export fees when shipping internationally
Once you've dealt with the basics, then you can take a look at the following tips for really wowing your customers.
Wowing Your Customers with Shipping
So how can you exceed customer expectations without breaking the bank? Consider the following:
Offer free shipping
We're sure you've heard this before, and maybe the idea of offering free shipping feels like a pain in the neck (or the wallet). But the reality is that free shipping is a huge motivator for customers to ditch brick-and-mortar stores and shop with you. And offering free shipping could actually mean making more money. Think about this: 60% of online shoppers have added items to their shopping carts to qualify for free shipping, and shoppers spend, on average, 30% more per order when free shipping is included at checkout.
Not sure the numbers will add up? Consider a few other ways to make free shipping more feasible, like:
Set a spending amount for free shipping, like $50-100, or consider an even higher one if you offer bigger ticket items

Offer free shipping to areas closest to your warehouses, or consider expanding your warehouse locations

Use a fulfillment service as an alternative to having more physical warehouse locations
Use software that lets customers know what to expect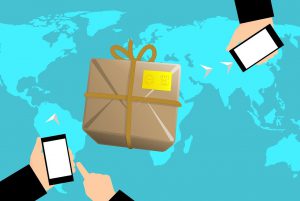 Customers can be pretty understanding when it comes to unexpected delays and problems with shipping, especially now that we've experienced some serious issues with supply chains and the like. But they also like to know what to expect, and will generally be satisfied with your service if you have complete shipping transparency. In fact, you can create some very positive associations with your brand if you can keep customers updated on the status of their package, and notify them immediately of any delays (and perhaps offer something to make up for the delay). There is software out there that will allow you to do just that, which sends automated notifications based upon a delivery timeframe, and it's well worth looking into.
Have multiple shipping options 
Customers always like options. Some will be enticed by free ground shipping, but others need to know that they can get their package quickly. That means it's important for you to try and offer multiple shipping options, including expedited shipping. Consider this: 1 in 2 shoppers says that delivery date is important during checkout, and 28% of online shoppers have abandoned carts when they needed their items in a certain time frame and the shipping options available didn't meet the expected timeframe. And if you have a physical store, you can also up your chances of making a sale by offering a ship-to-store option, since four in ten shoppers expect a ship-to-store option when purchasing online.
Put some extra effort into packaging
Improving customers' perception of your brand is often about paying attention to details, and that includes packaging your product. In fact, 72% of Americans claim that product packaging influences their buying decisions. Not only that, but 30% of businesses report an increase in revenue after updating their packaging, and sellers who use premier or branded packing see 30% of their customers return to make another purchase. 
Those stats should motivate you to up your packaging and packing game, and you can do that by getting creative. Consider:
Including a small gift, like a coupon or even a branded item

Adding attractive branded stickers to your packages, and other eye-catching things like colored tape and well-designed and branded shipping labels

Include a handwritten "thank you" note or even a short note that gets included in each package

Use custom-designed boxes that keep your brand in people's minds
Work with customers on returns
Customers often expect free, no hassle returns, and that can feel like a big hassle for you – especially when customers buy multiple sizes or variations of a product so they can choose the one they like and return the others. But that just means you can exceed expectations by working with your customers on a fair return policy. Consider offering the following options:
Offer in-store returns if you have a physical store

Ship a return label with the package to reduce hassle

Have multiple tiers for return options, like a prepaid label for store credit or a flat-fee shipping label for a refund

Make sure you have very clear size guides and product descriptions to reduce the need for returns

Offer store credit to make things right instead of offering free returns
Things at your ecommerce business are about to get real as the busiest shipping season of the year approaches. But there's no need to sweat it when it comes to competing with the big guys over shipping. You have options, and the advantage of being a small business is that you can really give personalized service -so don't forget to leverage that! Add your business's personality into your packaging, and take advantage of the best shipping services and software available to you, and you'll be seeing your business grow this holiday season, and all year round!
Co-written by Joanna Bowling