It's no secret that the cost of prescription drugs has been steadily rising, with prices going up each year for the past two decades. In fact, people in the U.S. pay significantly more than people in other countries for the same drugs, leading many Americans to shop abroad for necessary medications like insulin. In an attempt to keep drug prices under control for seniors, the House of Representatives passed the Elijah E. Cummings Lower Drug Costs Now Act in 2019, which if passed by the Senate will give Medicare the power to negotiate drug prices. The bill has recently been reintroduced in Congress, and President Biden has signaled his support for lowering prescription drug prices for seniors through Medicare negotiation, but so far it is unclear whether it will become law.
The Elijah E. Cummings Lower Drug Costs Now Act (H.R. 3 Bill)
In 2019, the U.S. House of Representatives passed the H.R. 3 bill, which includes a provision that would allow Medicare to directly negotiate drug prices with drugmakers in order to keep prices under control. The bill has been stalled in the Senate since passing in the House, but it has now been reintroduced.
H.R. 3 would: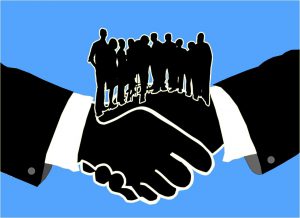 Authorize the Secretary of Health and Human Services (HHS) to negotiate directly with drugmakers in the Medicare program in order to lower prices for up to 250 prescription drugs each year.

Limit the annual out-of-pocket costs for Medicare beneficiaries to no more than $2,000.

Require manufacturers to give the federal government a rebate for any drug prices that increase faster than the rate of inflation. 

Establish a top negotiated price for drugs of no more than 120% of the average of 5 other wealthy nations. 

Support research and development for new drugs by investing some of the savings into the National Institutes of Health. 
Agreement On The Negotiations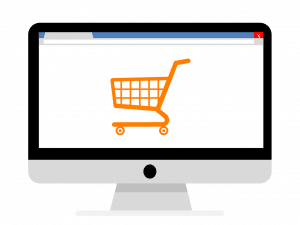 President Biden is supportive of legislation to lower drug prices, bringing the subject up in his speech announcing his American Families Plan. "Let's give Medicare the power to save hundreds of billions of dollars by negotiating lower drug prescription prices," he said. "Let's do it now."
Roughly 93% of Americans agree that Medicare should be able to negotiate with pharmaceutical companies for lower prices. This is not surprising, since some Americans are forced to look for cheaper ways to fill their prescriptions, including shopping for them abroad or buying questionable drugs online; others are being forced to forgo their medications altogether, which can be deadly, especially for older adults. 
As of the writing of this, the bill has yet to pass in the Senate. The Democrats control the Senate by a 50-50 split (with the tie vote given to Vice President Harris), but so far it is unclear if enough Republicans will support the legislation to give it the 60 votes necessary to overcome a legislative filibuster.