Health insurance can seem expensive if you're only looking at the cost of premiums, copays, and deductibles, and not looking at how insurance works to actually help save you money. To understand how having health insurance is the most cost-effective way to pay for medical care, you first have to understand the concept of risk sharing, also known as "risk distribution." Risk sharing means you share the "risk" with everyone else who purchases health insurance from the same company as you. Sharing the risk means lowered costs for services, so everyone can get the care they need at a more affordable price. 
How Risk Sharing Works
The whole concept of health insurance is based on a risk-sharing model. This means that the premiums and medical costs of each member of a group of policyholders are spread out among the group based on a predetermined formula. Sharing risk with others who have also purchased a policy from your insurance company lowers your premiums and other costs for care. The more people in a plan, the better your plan will be.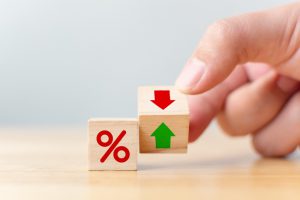 In health insurance, risk is shared in 3 different ways. It can be shared by:
The insurance company and the members who buy plans from them. 

The insurance company and the healthcare providers who see their members.

Everyone who buys a plan from the same insurance company.
For a health insurance plan to work, there needs to be a mix of healthy individuals and people who need more care. If only less healthy people sign up, everyone involved will end up paying more because everyone in the plan will have higher medical costs. But when the risk is shared among both types of individuals, the costs can be spread out, meaning you will not have to pay all of the costs for those who need a lot of care throughout the year. 
What Risk Sharing Means for You
So how does all of this affect you and your healthcare choices? Well, let's say you are healthy and don't think you need to purchase a health insurance plan. You might think that it's more cost-effective to go without insurance, and not pay a monthly premium, but you could end up facing thousands of dollars in medical bills if the unexpected happens. The concept of risk-sharing means that, for the cost of a monthly premium, any care you seek will be cheaper, including for any emergencies or unexpected illnesses. You should know that approximately 3 in 5 bankruptcies in the U.S. are due to medical bills, so your best bet is to sign up for a healthcare plan and share the risk of medical expenses with a large pool of people. 
One more thing to note: thanks to the Affordable Care Act (ACA), risk-sharing does not mean that less healthy individuals will pay more for insurance. The ACA bans insurance companies from charging people with pre-existing conditions more money. In general, insurance companies charge everyone the same amount for the same plan based on where they live.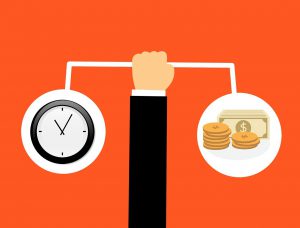 Health insurance is important, and it does not have to cost you an arm and a leg, because risk sharing spreads the cost out among a large pool of people. There are ways to find affordable plans that will protect you and your family when you need it most. EZ.Insure will provide you with an agent who can review your financial and medical needs and easily access and compare all plans in your area. We work with you to find the most affordable plan with the right coverage for you. Health insurance shouldn't be a burden! All of our services are free and there is no obligation to sign up.
To get free instant quotes, simply enter your zip code in the bar above, or to speak directly to an agent, call 888-350-1890.