Have you ever seen commercials for flex cards for Medicare beneficiaries? These cards are advertised every year around the Annual Enrollment Period, which runs from October 15th to December 7th, and are touted as a great benefit for seniors. So if you've seen these ads, you might be wondering what flex cards are and if they are a scam. Find out what a flex card is, if you qualify for one, and how to use it if you do opt to get one.
What Is a Medicare Flex Card?
Medicare flex cards are debit cards that a Medicare beneficiary can use to purchase medical equipment and other health-related items. These cards are issued by a private insurance company, not by Medicare, and are only available with specific Medicare Advantage Plans. They are usually linked to a flexible spending account, and have spending limits that vary by plan and carrier.
How Is a Flex Card Used?
A Medicare flex card is not a cash card and cannot be used to get cash back. It's a prepaid type of debit card that can be used toward the cost of extra dental, vision, and hearing services. You can also use it to pay for:
Medical equipment

Copayments and deductibles

Prescription and OTC medications

Diagnostic devices
Once you use up the money on your card, you won't be able to use the card again until the start of the next benefit year. Unused funds might not roll over to the next year; check your benefits statement for details.
Avoid Medicare Flex Card Scams
Some Medicare flex card advertisements are scams that just want to collect your private information, credit card number, and Social Security number. To avoid Medicare flex card scams, look out for: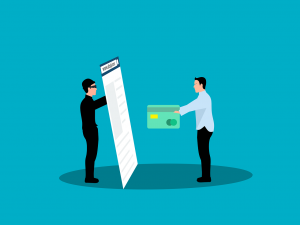 Ads that say flex cards can be used to pay for gas and groceries

Ads that say flex cards are universally available to Medicare participants

People that contact you first, without your permission

Middlemen who get paid to refer you to insurance companies
If You Are Looking For Extra Coverage…
A Medicare flex card might be a good option if you're looking for a way to help pay for medical expenses, but a surefire way to get more coverage is a Medicare Supplement Plan. A Medicare Supplement Plan can help you pay for the medical expenses that aren't covered by Medicare Part B. One of these plans can help you save hundreds, or maybe even thousands of dollars each year. 
There are 10 different plans to choose from, and depending on which plan you choose, you could get anywhere from 75% coverage of your medical expenses up to 100%. Each plan offers a range of coverage at different price points and can help save you money and keep you from stressing over medical bills, leaving you with more time and energy to focus on your health. 
EZ can compare all 10 Medicare Supplement Plans and find the one that will meet your financial and medical needs. Our agents work with the top-rated insurance companies in the nation, which makes comparing plans easy, quick, and free – our services come at no cost to you because we just want to help you save money so you can focus on your health. To get free instant quotes on plans that cover your doctors, simply enter your zip code in the bar above, or to speak to a local licensed agent, call 888-753-7207.