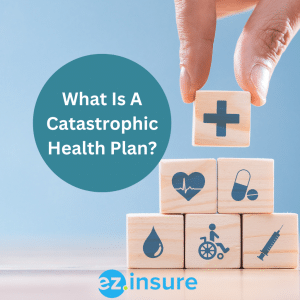 Health insurance can seem like a big expense, but the cost of a plan is nothing compared to the cost of a significant medical issue. That means it's important to have at least some sort of coverage – but what if you're struggling to find a plan that you can afford? 
In this case, you might want to look into catastrophic health insurance plans, which are designed to provide basic coverage for "just in case" scenarios, and which have affordable premiums. It's important to note that these plans are not available to everyone, though. In order to purchase a catastrophic health plan, you must be under the age of 30 or meet the requirements for a "hardship" exemption.
Catastrophic plans are really only designed as last resort coverage, but they are a good option if you can't afford another type of plan, because they will help you avoid a scenario in which you're hit with a medical bill for thousands of dollars. The monthly premiums for these plans tend to be relatively low, but you will typically be required to pay for all of your healthcare expenses out-of-pocket until you reach the plan's high annual deductible, which is typically at least a couple of thousand dollars. 
Below is an explanation of how catastrophic coverage works, along with its benefits and associated costs, as well as a look at whether this type of plan might be right for you. Once you've read through the following, contact an EZ agent with any questions you might have, and to get quotes on the right plan for you.
What Do Catastrophic Health Plans Cover?
Catastrophic plans are like a financial safety net in case you end up incurring large medical bills that would be impossible to pay on your own. They also include coverage for the same preventive care benefits that all ACA-compliant plans offer. This includes coverage for the ACA's 10 essential health benefits:
Ambulatory patient services

Emergency services

Hospitalization

Laboratory services

Mental health and substance use services

Pregnancy, maternity, and newborn care

Prescription medications

Preventative and wellness services and chronic disease management

Pediatric services

Rehabilitative and habilitative services
WIth a catastrophic plan, you will get most preventive care and up to three doctor visits a year fully covered. You will pay for most other covered services, like lab work and minor surgeries, out-of-pocket until you meet your plan's high annual deductible. Once you meet your deductible, your catastrophic plan will pay for the rest of your essential health benefits for the rest of the year. 
A catastrophic health plan has a deductible that is so high that most people don't meet it in a given year. These plan's deductibles are the same as the federally mandated out-of-pocket maximums for healthcare plans, which for 2023 is $9,100.
The good thing is, though, with a catastrophic health plan, as with all health insurance plans, the amount you pay out-of-pocket for medical services will actually be less than if you didn't have an insurance plan. This is because insurance companies typically negotiate reduced rates with healthcare providers. So, it's always better to have a plan – even one with a high deductible – than no plan at all. 
What Isn't Covered?
Because catastrophic plans have such high deductibles, they will most not likely not end up covering smaller medical expenses. Costs associated with medical services like treating a broken bone or minor illness, or seeing a specialist, will probably not meet your deductible, so your catastrophic plan will not begin covering your costs. 
Who Are Catastrophic Plans For?
As mentioned above, these plans are only available to two categories of people. The first is young adults under 30 who don't have other coverage options (such as through an employer or spouse). If you are in this category, you might consider getting one of these plans if you:
Are unlikely to need medical care throughout the year

Want to satisfy the legal requirements in your state for health insurance (if your state has a health insurance mandate) but don't want to buy a more expensive plan

Want to have basic coverage in the event that something terrible does occur
Second, individuals 30 and over who qualify for what is known as "economic hardship," and who don't have access to healthcare through an employer or spouse, can also purchase catastrophic health plans. You may qualify for a hardship exemption if you:
Have experienced homelessness within the past three years

Were determined to be ineligible for Medicaid

Have experienced eviction

Have been the victim of domestic violence

Are filing for bankruptcy 
If you believe that your current economic situation makes it difficult for you to pay for health insurance and are interested in a catastrophic plan, you'll have to submit an application for a hardship exemption through the Health Insurance Marketplace.
It is important to keep in mind that even if your income puts you in a position to receive reduced healthcare costs, also known as a subsidy, you will not be able to put those savings toward a catastrophic health plan. This includes tax credits for premiums, as well as subsidies for cost-sharing. That means that no matter your income, your monthly premiums for your catastrophic insurance plan will remain the same.
The Cost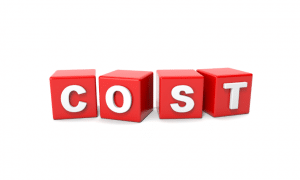 A catastrophic health plan is essentially the same thing as a high deductible health plan but with a different name, and with restrictions on who can purchase them, as already discussed. Because they have such high deductibles, they can be quite expensive if you have a number of health problems. 
As of 2023, the annual deductible for individual catastrophic health plans is $9,100; for families, this doubles to $18,200. This means that you will most likely have to pay out-of-pocket for most smaller medical expenses, including lab work, minor surgery, or anything else other than preventive care.
The one good thing price-wise about these plans is that plans with high deductibles generally have relatively low premiums. So if you are healthy and don't often see the doctor, the monthly cost might be worth it as coverage in case of an emergency, since a major medical event can be extremely expensive.
Pros of Catastrophic Health Plans
The following are some of the benefits of having a catastrophic health insurance plan:
In comparison to those of other types of health insurance, the monthly premiums are typically much more affordable.

Your coverage acts as a financial buffer, protecting you from the potentially catastrophic effects of a major illness or medical emergency.

If you are generally healthy and don't require many medical services, you might find that your overall insurance and care costs are lower than they would be with either another plan or no plan at all.

Insurance companies typically negotiate lower rates for services with healthcare providers, so your out-of-pocket costs for care could be lower with a plan than they would be without one.
When determining whether or not a catastrophic plan is the best option for you, your current state of health is an important factor. If you are generally healthy, a catastrophic plan may be a good option. This is especially true if you have an emergency fund that can pay for any medical care you require up to the amount of your plan's deductible.
Cons Of Catastrophic Health Plans
It's important to note that catastrophic health insurance plans come with a number of significant drawbacks, including the following:
Because you will only be covered for preventative care, a limited number of visits to primary care providers, and the most expensive type of care, the benefits of your medical coverage will be severely limited.

Because your deductible will be very high, you will need to come up with a significant amount of money in the event that you require medical services, which can be a problem for a lot of people.

You will not be eligible for premium assistance through the Affordable Care Act (ACA).

You will not be able to open a health savings account (HSA), as you would be able to do with other qualified high-deductible health plans. With a health savings account (HSA), you can set aside money before it is taxed to use for medical expenses.
A catastrophic plan is not the best option for you if you are planning to have a baby or otherwise anticipate needing a significant amount of medical care during the course of the year.
Are Catastrophic Health Plans Worth It?
A catastrophic health insurance policy could be beneficial to have if you cannot obtain health insurance from another source. In this case, one of these plans will typically be the most cost-effective option, and it may be significantly less expensive than other available choices, such as COBRA coverage. A lot of people use this type of plan as a short-term solution for their emergency insurance needs.
It is most likely worthwhile to purchase a catastrophic insurance policy, since they have low premiums. Having one will protect you from incurring potentially bankrupting medical expenses in the event of an emergency or illness.
Working With EZ
If you find yourself in a bind, EZ.Insure is here to assist you. Our agents are incredibly knowledgeable. They can comb through all of the health insurance plans available in your area to find the right one for you. As quickly as possible and with no hassle to you. A personal agent will assist you in navigating the numerous coverage tiers and plan options available, and answer all of your questions. And the best part is that everything we do is totally free! To get your free quotes, simply enter your zip code into the space below. Or give us a call at 877-670-3557.