Wouldn't it be great if insurance was simple, and your policies were written in plain English? An accident wouldn't be called a "coverage trigger" and you wouldn't have to scramble to figure out if your policy was "claims-made" or "occurrence based." Not to mention all that fine print about how flooding is only covered if the water rises up from below as opposed to falling from the sky. Let's say that you do have to actually file a claim (as many businesses do): you'll run up against what's known as "insurance conditions," which can also seem like they're written in a language all their own.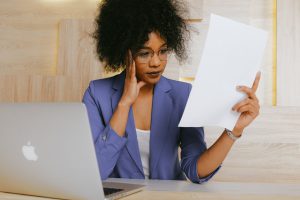 These parts of your policy might seem complex, but they are the requirements that need to be met in order for your business to be covered. It's vital that you have an understanding of what you need to do to have your claim honored, so below are some of the common insurance conditions that you will come across when reviewing your policy.
The Basics
When reading through your commercial insurance contract, you'll find one or more sections that list insurance conditions. These conditions outline the various obligations that need to be fulfilled in order for you to maintain coverage, and for your insurance company to honor your contract and pay your claims. Some conditions will be things you need to do, while others apply to your insurance company. Generally, insurance conditions include things like: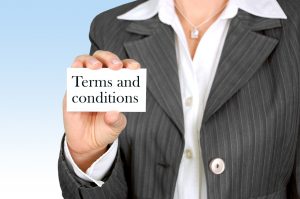 How to report a loss

How long you have to report a loss

How your insurance company will

value your property

How and when a policy can be canceled

How and when your insurance company can choose to not renew your policy
You'll find these types of conditions in all insurance policies, but if you have a policy that has multiple types of coverage, such as a business owners policy (BOP), each separate part of your policy will have its own set of conditions. You may also have what is known as a Common Policy Conditions form as part of your package, which includes conditions that apply to all parts of your policy.
Some Common Insurance Conditions
While your insurance policy will be tailored to your business, many parts of it will be standardized, including the insurance conditions. The following are examples of common conditions that you will find in most commercial insurance policies:
Duties in the Event of an Occurrence or Loss:

This is just a blanket term for the things that you need to do if a loss or a claim occurs. For example, a property or liability policy may have a condition that requires you to notify your insurance company as soon as possible if you need to make a claim. Failure on your part to follow these duties could result in your

claim being denied

.  
Transfer of Rights of Recovery:

Also known as the "subrogation clause," this condition basically states that, if a third party is responsible for the damage or loss to your business, your insurance company has the right to sue that third party to get their money back after they pay out your claim. 
Other Insurance: This condition explains what happens in case an occurrence could be covered by another policy that you have. For example, let's say you lease your business' building and are required to have both commercial property insurance and commercial liability insurance. If a fire breaks out in your building for which you are responsible, the damage could be covered by both the property insurance and the liability insurance, which might have "Damage to Premises Rented to You" coverage. In this case, it will have to be determined which policy is the primary payer. Depending on the language in your contract, your policy might provide primary, excess, or even no coverage if you have another policy.
Cancellation and Non-Renewal:

This condition tells you the circumstances under which your insurance company can cancel your policy before its end date, or choose not to renew your policy. This part of your policy will also let you know your rights when it comes to your insurance company cancelling your policy. For example, your insurance company will have to give you written notification a set amount of time before they cancel, they will need to refund any premium difference on a prorated basis, and they will need to give you an explanation for the cancellation, if you request one. 

Transfer of Your Rights and Duties:

With this condition, your insurance company is reminding you that your policy is in your name, and belongs to you alone. You cannot transfer your "rights" (for example, the money you are owed for a claim) or your "duties" (for example, your obligation to submit a claim yourself) to someone else without the written consent of your insurance company. For example, you cannot transfer your policy to new owners if you sell your business. In addition, some contractors will suggest that you transfer your rights to make a claim to them so that they can quickly get to work repairing your property – if you want to do this, make sure that you contact your insurance company first to see if they will allow it. If you do it without their permission, they may choose not to renew your policy.  

If you provide false information to your insurance company when applying for a policy or when making a claim, then they have a right to deny your claims.

Concealment, Misrepresentation, and Fraud:

This is probably one of the easiest conditions to understand: if you provide false information to your insurance company when applying for a policy or when making a claim, then they have a right to deny your claims, and will most likely revoke your coverage. 

No Benefit to Bailee:

For this condition, you need to know that the term "bailee" here refers to someone who has possession of your property but does not actually own it. "Bailees" cannot file a claim for your property. For example, if you have inventory in a storage unit that is damaged, only you will get paid for the lost inventory, not the owner of the storage unit. 
Commercial insurance may seem complicated, but when you break it down, most of it is pretty logical, and plowing through all of the dense language is worth it to protect the business that you've been working so hard to build. Remember, EZ is here to help answer any questions that you may have about commercial insurance. We can go over contracts with you, search for the best policies, get you fast, accurate quotes, and sign you up for a great plan – all for free! Don't go it alone, get started with us today by simply entering your zip code in the bar above, or you can speak to an agent by calling 888-615-4893.