Before you know it, the Medicare Annual Enrollment Period (AEP) will be over. You have less than a month to choose your Medicare coverage for next year, and this can feel quite overwhelming, especially if you don't know where to begin. But have no fear, with EZ, you will be provided with a highly knowledgeable and trained agent who can compare all available Medicare options in your area within minutes. We will help you find the perfect plan that will save you the most money possible, because we know how important that is!
The Medicare Annual Enrollment Period runs every year from October 15th to December 7th. During this time, Medicare beneficiaries who are already enrolled in Medicare can make changes to their Medicare coverage. If you do decide to switch plans during the AEP, your new plan will go into effect on January 1st, but you don't have to make any changes if you are satisfied with your current plan. 
Switch from Original Medicare (Parts A and B) to a Medicare Advantage Plan

Switch from a Medicare Advantage Plan back to Original Medicare, as well as enroll in Part D or a Medicare Supplement Plan alongside Original Medicare when you switch

Switch your current Medicare Advantage Plan to a different one

Switch from a Medicare Advantage Plan that includes drug coverage to one that does not

Switch from a Medicare Advantage Plan that does not have drug coverage to one that does
Let's Talk 
If you're not sure what the best course of action is for you during the AEP, come to EZ. We'll take the time to get to know you and your needs, so we can find the best plan for you. First, our agent will talk with you about any health conditions that require you to see a doctor or specialist often. That will allow us to help you pick a plan that will ensure those visits are covered. 
Not only that but we will find you the best plan for you, one with affordable copays and coinsurance costs, for both your healthcare visits and any medications you take regularly. We will have an experienced agent go through all of the available plans to make sure that the medication will be affordable for you.
Future Needs
We can also discuss with you if you think there will be any changes to your health in the future. It is important to consider any costs that might arise if your health changes, such as physical therapy that might be needed or any other visits to specialists.
More Value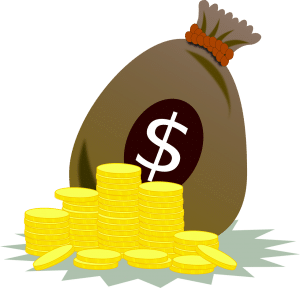 One mistake people often make when looking for a plan is only considering the price of the premium, and not looking at other costs, such as deductibles and copays. Sometimes the plan that looks cheapest will end up costing you more, though, since there are a lot of out-of-pocket costs associated with Medicare. 
That's why Medicare Supplement Plans are so popular: they cover what Medicare does not, including those out-of-pocket expenses. A Medicare Supplement Plan could save you hundreds, or even thousands of dollars on your medical expenses, depending on which plan you buy. 
There are 10 different Medicare Supplement Plans to choose from, which means there's sure to be a plan that's right for you. But that also means it can be confusing and time-consuming to compare and choose between them. That's where EZ comes in!
Free Services
Our services are free because we just want to help you find an affordable plan with the coverage you need – no obligation, just free quotes. To get free instant quotes on plans that cover your current doctors, simply enter your zip code in the bar on the side, or to speak to a local licensed agent, call 888-753-7207.