Chronic obstructive pulmonary disease, COPD, is common with almost 12 million people in the U.S. diagnosed every year. Of those adults who are diagnosed, about 120,000 die from it annually. COPD includes a combination of lung conditions that make it hard to breathe, such as chronic bronchitis, and emphysema. According to a new study, people with COPD, are more likely to have an exacerbation if they are deficient in vitamin D.
How It Is Deadly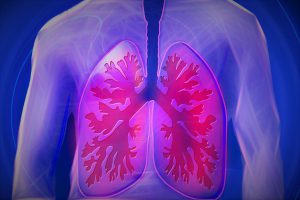 COPD affects a person's lungs and their ability to breathe. When symptoms get worse, often unexpectedly, a lung attack can occur. These lung attacks can create an upper respiratory infection. As symptoms worsen, the likelihood of death is increased substantially.
Reducing Death
The deadly lung attacks might be averted by a daily dose of vitamin D. Adrian Martineau, Ph.D., clinical professor of Respiratory Infection and immunity at the Queen Mary University of London, led a study and analyzed data from 469 patients with COPD from 3 clinical trials. He focused on a number of people taking vitamin D doses daily. His findings were that higher levels of vitamin D in patients had a 45% reduction in lung attacks than those who were deficient in vitamin D.
Dr. Martineau said, "Our study shows that giving supplements to vitamin D-deficient COPD patients nearly halves their rate of potentially fatal attacks." And that "Vitamin D supplementation is safe, and it costs just a few pence to supplement a person for a year—so this is a potentially highly cost-effective treatment that could be targeted at those who have low vitamin D levels following routine testing."
How Much Vitamin D?
Researchers from the study provided the COPD patients with oral vitamin D3 doses varying from 220,000 IU in six months to 1.2 million IU in 12. What this means is that you should keep your vitamin D levels above 30-40 ng/mL (nanograms per milliliter), and in order to do this, 1000-5000 IU of vitamin D3 is needed a day.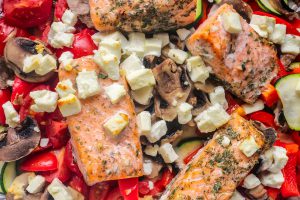 Vitamin D supplements can be found in your local grocery store, and in pharmacies. Food is also a great way to get the vitamin D your body needs. Your diet should include salmon, sardines, canned tuna, shrimp, egg yolks, mushrooms, oatmeal, and milk. These foods are high in vitamin D and offer more nutrients for your body. If you cannot get out in the sun to soak up your 10-30 minute daily dose of vitamin D, then supplements and your diet are great ways to get this essential nutrient.
The clinical trials conducted by the researchers offered great insight as to how to reduce a lung attack from COPD. Soon, another clinical trial will be conducted in order to fully understand the effects of vitamin D on people with COPD. Vitamin D has been found to offer protection against asthma attacks, the flu, and more. It might not be a miracle vitamin, but it does offer many benefits, and will not cause harm to your body. If you suffer from COPD, vitamin D might just be what you need to reduce the chances of a lung attack, and possibly save your life.