Ah, weekends. For many of us, weekends are a chance to decompress after a long week at work by doing something that feeds our souls. But what about feeding yourself? Weekends are perfect for brunching, and with these easy and healthy recipes you can cook up a delicious brunch at home.
Diner-style Potatoes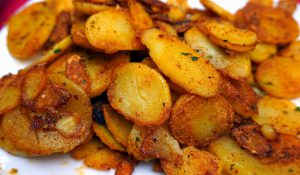 To make perfect diner-style fried potatoes, the trick is to microwave them first. Use a fork to poke holes on all sides of a potato, and place it in a shallow, microwave-safe dish with a little water. Microwave for 3-7 minutes, depending on the size. When the potato is cool enough to handle, roughly chop and toss in a bowl with paprika, garlic powder, onion powder, and salt. Then just fry it up with your preferred oil! 
Clean-out-the-fridge Quiche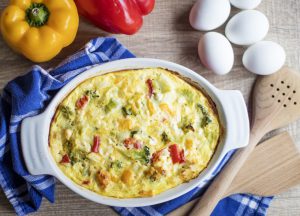 A quiche is the perfect low-maintenance brunch dish that looks like it took more effort than it did. For this version, make a standard quiche filling:  4-6 eggs and ½ cup of milk or cream, beaten. Then simply add in whatever leftovers you have in your fridge: the last of a bag of salad greens, a few wilted tomatoes, half an onion, and any cheese are all welcome additions to this creamy egg pie. Pour everything into a pie crust and bake at 350 degrees for 35-45 minutes. To avoid a soggy crust, bake the quiche on a preheated oven sheet.
Breakfast Salad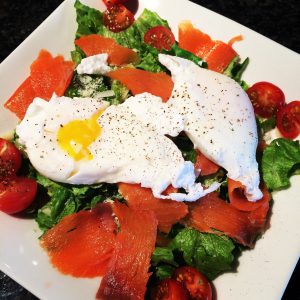 Another dish inspired by the "whatever's in the fridge" philosophy of food prep, a breakfast salad can take on many forms: European style, with lentils, thick-cut bacon, and a dijon vinaigrette; taco salad with chorizo, cheddar, and chiles; or Asian-inspired, with rice, kimchi, and a soy dressing, to name a few. The unifying ingredient, and what makes them all "breakfast" salads, is a perfectly fried egg. The heat of the egg perfectly wilts the greens, and a runny yolk gives the dressing a fabulous creamy texture. 
Slow-cooker Short Rib Hash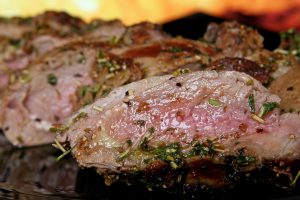 Unless you happen to have leftover short ribs, this dish requires a bit of planning, as you will need to set your crockpot the night before to cook the ribs. Aside from that, it's minimal effort for show-stopping results. Make the simple "diner-style potatoes",  chop them into smaller bits and add to an oiled pan. Add the cooked short ribs, also roughly chopped, to the potato pan along with one diced onion. You can also add any vegetables you have around the kitchen – this goes particularly well with brussels sprouts, asparagus, or zucchini. Cook them all together over medium-low heat for 6-8 minutes, until the onions and vegetables have softened. Serve with fried eggs and crispy toast for a rich and hearty meal. 
These easy, but luxurious, brunch dishes are a great way to bring friends together over freshly made mimosas, or to just treat yourself to something healthy, homemade, and delicious. Whether you spend your free time catching up on chores or catching up with friends and family, you deserve to have a weekend that leaves you refreshed and rejuvenated for the week ahead.