Things move pretty fast in the world of social media, and internet marketing. Blink, and you might miss something! The landscape of social media is changing all the time, and businesses need to keep up with the times. So is your business keeping up with the times? You might already have a strong presence on Facebook, Twitter, and maybe even Instagram, but how confident are you about using one of the newest, youngest, and most popular platforms: TikTok? If you're feeling a little unsure how to best use this platform for your business, we've got some essential strategies for boosting your popularity on TikTok, and boosting your business in the process.
TikTok: The Basics
While TikTok started as a fun video streaming app mostly aimed at Gen Zers, it has now taken the marketing and advertising world by storm, completely changing the way brands create and share content. It's a video-based app, but unlike on YouTube, the videos have a time limit of ten minutes (recently upped in the past few months from only three minutes). TikTok has over 1 billion active users, so if you get it right, you can reach a huge amount of potential customers. 
So what is TikTok all about? Some people might think it's all dances, challenges, and pranks, and while that's a lot of the content on this platform, it's not all there is, and there's definitely potential for creating interesting stuff. What's most important to remember about TikTok is that it's all about fun and visually appealing content, meaning this isn't the place for serious, sit-down sales pitches!
No, this platform is a place to entertain and connect with potential customers on a personal level – and those potential customers will often be, shall we say, on the younger side. In fact, almost 50% of US TikTok users are below the age of 30, and over half of those users are teenagers. For brands targeting younger audiences, TikTok can be the best thing that ever happened to them. But remember, even if your business is not completely focused on Gen Z, you can still benefit from marketing on TikTok. More than half of the users are over 30; not only that, but it's always a good idea to be somewhere that's influential with the younger generation: they could grow up to be your target audience, after all!
So what are some of the basic ways you can get a presence on TikTok? Start by:
Creating lighthearted videos set to music, perhaps demo-ing your product. TikTok videos don't need to be highly polished. In fact, you can just take out your phone and start filming! But they do need to feel authentic. It's better to make a simple video that highlights your

brand

than to try to create a wacky one in an attempt to go viral – you can't predict what will go viral and you could just end up looking inauthentic.

Launching a hashtag challenge encouraging TikTok users to create or recreate content and add your branded hashtag to it.

Working with TikTok influencers. Influencers on this platform might not be as big as on other platforms yet, but they can still help you avoid looking like you're making traditional ads, which Gen Z and other TikTok users tend to avoid like the plague.
Why Use TikTok for
Marketing
?
The above are the basics of using TikTok – not so different from other social media platforms, right? So there's nothing to be intimidated about! You just need to remember to keep things fun, authentic, and short when using TikTok. But before we get to some more technical details, we want to briefly go over why you should be making the effort in the first place. 
So why use TikTok for marketing? Because it allows you to: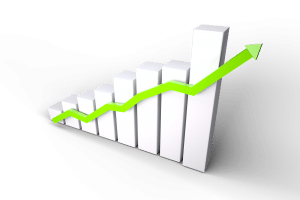 Increase your brand's awareness

– With all of the creative videos you make and the hashtag challenges you invite people to join, you can really highlight what you're all about, and boost your brand.

Promote your products/services in an authentic-feeling way

– We've moved a long way past traditional marketing these days, and most people can sniff out a sales push a million miles away, so finding ways to connect with people while promoting your products in a non-pushy way is essential.

Enlarge your audience

– As we already pointed out, TikTok has a billion active users – and these users are spread out over 140+ countries, meaning you have the potential to gain an international following.

Reach new customers

– You'll be building your customer base by connecting authentically with people, and probably getting your brand noticed by people who don't engage on other social media platforms, or who rarely see traditional advertising. 
Making the Most of TikTok
That all sounds pretty good, right? And like we said, using TikTok is not much harder than creating content for other social media platforms – you just need some creativity. With that being said, though, there are some specific things you should be doing so you can boost your brand's popularity on TikTok as much as possible. For example:
Know how "For You" pages work
What's the holy grail for businesses when it comes to any social media platform? Having their content recommended to users! And it's no different on TikTok: your goal should be to appear on TikTok's "For You" page. The TikTok For You page is basically a personalized, scrollable feed of content, serving as the app's home screen – meaning it's the first thing users see when they open the app. It's known for its fine-tuned algorithm that produces accurate recommendations based on each user's actions on TikTok (e.g., what they like, share, view more than once, etc.). But with that being said, TikTok is also pretty secretive about its algorithm, so you're going to have to work at getting on these pages, especially since not appearing on any For You pages means your chances of getting noticed are pretty slim. 
Basically, what happens is that whenever somebody creates and uploads a video, TikTok pushes it to a batch of viewers, and the TikTok algorithm will evaluate its "Performance Ranking" The "Performance Ranking" is based on the video's Completion Ratio (i.e., the percentage of the video the initial viewers watch), shares, comments, and likes. If the resulting "Performance Ratio" is high enough, TikTok will continue to push the video to another group of viewers. The Completion Ratio is the most critical part of the equation, so you need to ensure that your video is good enough that people watch it until the end, and that they engage with it.
The good news is that their algorithm doesn't take into account follower count or a history of high-performing content, so you don't have to be an established TikTok star to make a dent. Not only that, but unlike on other social media platforms, the For You page encourages users to try out content from strangers before showing them videos their friends might have uploaded since they last opened the app.
So, as with most social media content creation, it essentially all comes down to creating high-quality content, and using the platform's content publishing features in an effective way (see below). But if you do want a bit of a leg up, there is one cheat you can use: if you pay for your business to have a Pro account on TikTok, you will be able to access trends and analytics for the application, and will be able to see insights into who is watching your videos and sharing them. Since there is not much insight into TikTok's algorithm, this information can come in pretty handy.
Be up on TikTok's content publishing features
There are ways you can leverage the platform's content publishing tools to make sure your videos get the attention they deserve, and hopefully get you into as many For You pages as possible. For example, you can: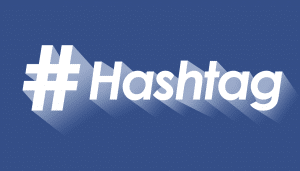 Write a short description

– You've only got 150 characters, so make it good!

Include hashtags

– Be sure to keep on top of what is trending, and make sure you're targeting them to your specific audience.

Use trending sounds –

Yes, sounds are a ranking signal for the TikTok algorithm. So, using trending audio clips can increase your chances of surfacing on more For You pages.
Tag friends

– Tags are especially useful if you're collaborating with another brand, an influencer, or a content creator.

Add links

– If you have a TikTok Business account, you can add a link in your bio by editing your profile and adding a URL to the Website field. In your videos, you can then ask users to sign up, browse products, or make a purchase via the link in your bio.

Enable duet/stitch

– By enabling this feature, you can allow users to use your videos to create duets or stitch your videos with their own to create unique or response content.
Use TikTok ads
TikTok avoided having advertising on it for a while, but now there are multiple possibilities for your business to advertise on TikTok:
Infeed Native Content

: Similar to Snapchat or Instagram story ads, and supports features like website clicks and app downloads. These ads are limited to 60 seconds, so you've got to keep them tight!

Brand Takeovers

: Lets your brand "take over" TikTok for the day. You can create images, GIFs, and videos with embedded links to landing pages or hashtag challenges. These ads can be 3-second photos or 3.5-second videos, so you have to be ready to craft something powerful. Doing a brand takeover will mean that your business will show up as soon as users open the app, so you have to be prepared to pay for that privilege: these ads are much more expensive than in-feed ads, especially if you choose TopView ads, which can be 5-60 seconds, and allow viewers to engage with them.

Hashtag Challenges

: As pointed out above, you can create your own hashtag challenges, or you can pay to use promoted hashtags to get more engagement.
Create branded lenses or filters
As on Snapchat, you can create lenses and filters on TikTok – and you can brand them! Your filters and lenses will stay live for 10 days, and users will be able to add them to their content. That means all the followers of the users who incorporate your filters/lenses will also see your brand, making this a unique way to build brand awareness.
Marketing your brand can feel overwhelming these days. It's no longer as simple as creating a print ad or one-off commercial, you've got to be out there engaging with potential customers online, all the time. But if you know which platforms to engage with – and more importantly, how to use them most effectively – you can reach more people than businesses of the past could ever dream of! So what do you think: is marketing on TikTok right for your business?