Your salary and any other money your family brings into the household determine how much you will pay for health insurance. Why? Because, depending on what your salary is in relation to the Federal Poverty Level (FPL), you could qualify for tax subsidies that will reduce your premiums. Learning about the Federal Poverty Level can help you in your search for an affordable health insurance plan.
Federal Poverty Levels for 2022
To know if, and what kind of, subsidies you qualify for when it comes to health insurance, you'll need to know how your salary relates to the Federal Poverty Level. The following are the 2022 Poverty Guidelines for salaries in the 48 Contiguous States and the District of Columbia: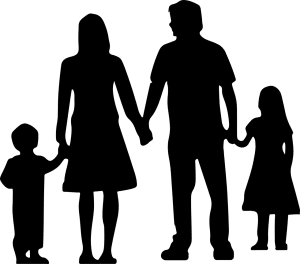 $13,590 for individuals

$18,310 for a family of 2

$23,030 for a family of 3

$27,750 for a family of 4

$32,470 for a family of 5

$37,190 for a family of 6

$41,910 for a family of 7

$46,630 for a family of 8
For families/households with more than 8 persons, add $5,900 for each additional person.
Federal Poverty Level amounts are higher in Alaska and Hawaii. Alaska starts at $16,990 for an individual,  and Hawaii starts at $15,630 for an individual.
Federal Poverty Level Cut-Offs
The FPL for a given calendar year plays a key factor in determining eligibility for reduced-cost health care and health insurance. If your salary is at or below certain percentages of the Federal Poverty Level, you qualify for Marketplace subsidies. The FPL cut-off is:
Annual income between 100% and 400% of the FPL

 
In all states, if your income level is in this range, you will qualify for premium tax credits for ACA health coverage, which can lower your monthly premium for a Marketplace health insurance plan.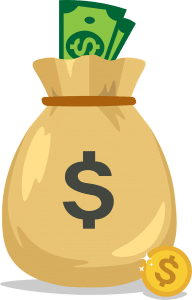 This cut-off is fairly new: President Biden extended subsidies to more Americans with the American Rescue Plan Act, so that those who earn up to 400% of the Federal Poverty Level can now receive subsidies to purchase health insurance through the ACA Marketplace. The ARP also requires that Americans pay no more than 8.5% of their income on health insurance premiums, and provides a larger tax credit to people who already receive financial assistance.
As of April 1 of this year, anyone buying their health insurance through the ACA Marketplace is able to receive the tax credits if they qualify. 
Looking for health insurance? Comparing plans is the best way to find an affordable plan that provides the right level of coverage for you. Before you start doing the work of comparing on your own, come to EZ. We will make the process quicker and easier by comparing available plans in your area in minutes. Our licensed agents work with all the top-rated insurance companies in the nation and can go over your budget and needs, and find the best plan for you and your family. We compare plans and offer guidance at no cost to you. To get free quotes, simply enter your zip code in the bar above, or to speak directly with an agent, call 888-350-1890.