Shopping for a life insurance policy can feel a little bit overwhelming, because there are so many different types – but the upside is that, with so many options, you're sure to find a policy that fits your needs and budget. If you're not sure where to even begin, we have listed multiple types of life insurance policies, how they are different from each other, and what you can expect from each, in order to make the process a little easier and less stressful for you.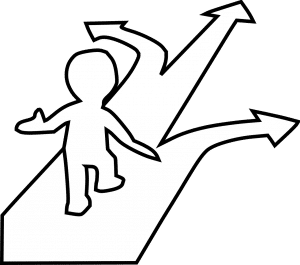 Term life insurance is one of the most affordable types of life insurance available, but these policies only cover you for a limited period of time (or term), generally anywhere between 5 and 30 years. This type of life insurance is best for people who want coverage for large expenses such as mortgage payments, college tuition, and other debts, usually those who are younger or middle-aged and want to be able to replace income in case of an unexpected death. One of the great things about term life is you can convert your policy to permanent life insurance before it expires without having to go through medical underwriting again.
There are different types of term life insurance policies to choose from including:
Level term life insurance

: Your premium stays the same for the entire term

Decreasing term life insurance

: Your death benefit decreases as the debt amount decreases

Annual renewable term life insurance

: Allows you to renew your term policy for one year at the end of the initial term

Return of Premium life insurance

: All premiums paid will be refunded if the policyowner outlives the policy term
Unlike term life, a whole life insurance policy lasts for the entire life of the policyholder, as long as you keep up with the premiums payments. With this type of policy, premiums will remain the same throughout the life of the policy and cannot be raised for any reason. One of the best things about  this type of policy is that it has a cash value component, meaning your policy will build tax-deferred cash over time at a guaranteed rate of interest. 
Whole life insurance is best for people who want a longer policy with a cash value that they can borrow from. Be aware that you must undergo a medical exam to qualify for a whole life policy, and that these policies are more expensive than term life policies.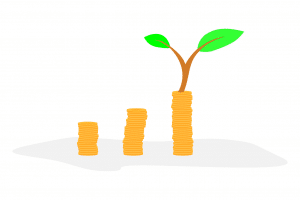 Universal life is similar to whole life insurance in that it is also a type of permanent life insurance with a cash value that grows over time. This type of policy will not only provide you with lifetime coverage, but the premiums are flexible, meaning that you can modify your monthly premium when needed, as well as increase or decrease your death benefit to accommodate different life events. 
Premiums for this type of life insurance policy are generally higher than those for term life, because of the above features. It is best for people who prefer affordable permanent life insurance and want the ability to accumulate cash over time. With this type of policy you will need to undergo a medical exam, as well.
Variable Life Insurance
Variable life is a type of universal life insurance that also builds up cash value over time, but instead of earning a fixed rate of interest determined by your insurance company, the interest it earns is based on the performance of an investment account. You can withdraw cash from the policy through policy loans that are considered tax-exempt, but you can lose your cash value if the market performs poorly. This type of life insurance is best for people who are looking for permanent life insurance that builds up cash that can be used as a tax-exempt income. Premiums are based on your medical history, so you will have to undergo a medical exam. 
With this kind of life insurance policy, you do not have to undergo a medical exam, meaning policies will typically be more expensive because the insurer is taking a risk by insuring you without knowledge of your medical history. On the other hand, though, you don't have to worry about being approved, and you will be able to get a policy in a matter of days as opposed to weeks or months. This type of policy is best for people who need coverage quickly, as well as for those who have pre-existing medical conditions and are afraid they might get denied any other type of coverage.
Like simplified issue life insurance, guaranteed issue life insurance is a whole life policy that will provide insurance without requiring a medical exam. As long as you are within the eligible age requirements, you can purchase one of these policies, but it will cost more than traditional life insurance because of the risk the insurer is taking, and will generally only provide $25,000 to $30,000 in coverage.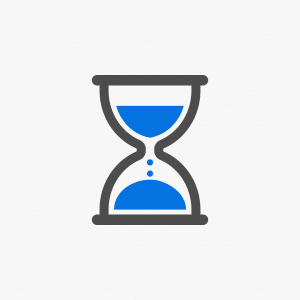 There is one other caveat to this type of policy: there is a two-year waiting period before the full death benefit is payable to the beneficiary. This means that, if the policy owner dies within 2 years, the insurance company will only pay out 110% of premiums paid (as long as the insured dies from natural causes), instead of the agreed-upon death benefit. Guaranteed issue life is best for people who cannot qualify medically for traditional life insurance, but would like the opportunity to cover their loved ones when they are gone.
Final expense insurance is generally bought to cover funeral expenses, burial expenses, and any other medical debts you may have. There is no medical exam required, and it is relatively affordable, but the death benefits are usually capped at $35,000.
Joint life insurance will provide coverage for you and your spouse. You can choose from a  universal or whole life policy, but the death benefit is usually not paid out until both policy holders have passed away. A lot of couples will choose this option because it is cheaper than purchasing two separate policies, and the underwriting and rates are based on the younger and healthier partner.
Your family has financial obligations that will not go away when you are gone; they will need your help more than ever with their expenses, and the last thing you want them to worry about is money while they are grieving. There are many great affordable life insurance options to choose from that will provide enough money for your family, for a low monthly price. The best way to find the right life insurance policy for you and your specific needs is by working with an agent who specializes in life insurance. We have provided the top life insurance companies in the nation below; each offers hassle-free assistance and the most competitive rates. Always check multiple sites to make sure you have bargaining power and know the advantages of each company. Make sure a hard time isn't made harder by a financial burden, check life insurance rates today.