The Coronavirus Aid, Relief, and Economic Security (CARES) Act was created to provide economic assistance to families, workers, and businesses during these uncertain times. One important thing the CARES Act has done is to allow more flexibility for Health Savings Accounts (HSAs), Flexible Spending Accounts (FSAs), or Health Reimbursement Arrangements (HRAs). Now, some over-the-counter medications and other common healthcare items will be eligible for reimbursement. Prior to the passage of this act, these medications were only eligible for reimbursement with a prescription.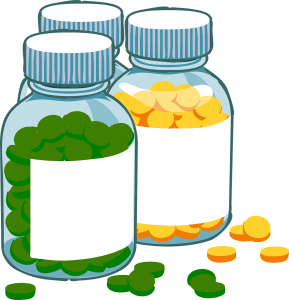 The Changes
If you are an employer who offers HSAs, FSAs, or HRAs, it is important that you make your employees aware of the new rules put in place by the CARES Act. They can now use their HSA or FSA to get reimbursed for over-the-counter medicine, as well as for healthcare items like feminine hygiene products. Before this act was passed, employees needed a prescription from their doctor just to get something as simple as Tylenol reimbursed through their HSA, FSA, or HRA. The change began retroactively as of January 1, 2020, which means reimbursements can be filed for over-the-counter medicine or other newly eligible products purchased anytime since January 1, 2020.
What Is Considered Eligible?
The CARES Act has made thousands of items eligible for reimbursement, including the following medications and healthcare products: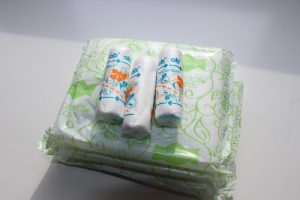 Acne medications

Sleep aids

Digestive aids, including laxatives

Tampons, pads, and liners

Cold, cough, and flu medicine

Allergy and sinus medicine

Anti-inflammatory medicine

Pain relievers

Baby rash ointments

Medications for eczema and psoriasis

Acid controllers
You and your employees might have had a rough year, but the government has been working on ways to lessen some of the burdens. These over-the-counter medications and other healthcare products being offered for reimbursement without a prescription will allow your employees to seek treatment for simple things without having to go to the doctor and pay a copay. 
If you do not already offer a HRA or group insurance to your employees, but are considering choosing to help them with healthcare costs, EZ can help. We can review all the available plans in your area and help guide you towards the most affordable ones with the best coverage options. You care about your employees and we care about helping you find a plan that meets all your needs. We will provide you with one agent to work with you and compare all available plans in your area for free. To get instant quotes, simply enter your zip code in the bar above, or if you wish to speak directly with one of our agents, call 888-998-2027. There is no hassle or obligation.