If you've been diagnosed with asthma, do you know which type you have? There are actually 3 main types of asthma, and while they might have some similarities, there are different triggers for each type, as well as different treatments. 
What Is Asthma?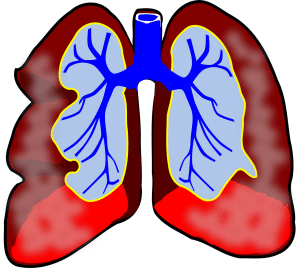 Asthma is a long-term condition marked by breathing difficulties, which are caused by a narrowing and swelling of the airways, as well as excessive mucus production. When you have an asthma attack, the muscles in your airways tighten, making it hard for air to move in and out of your lungs, which can be a scary and serious situation. And while asthma can't be cured, it is something that can be managed and treated.
There are many types of asthma, some that you are born with, and others that you can develop over time, meaning asthma can be caused by both genetic predisposition or environmental exposures. 
Symptoms of an Asthma Attack
An attack can come on suddenly, and the symptoms can range from mild to life-threatening, which is why it is important to recognize the symptoms and seek treatment/help as quickly as possible. 
Symptoms of an attack include:
Tightness in the chest 

Wheezing

Coughing

Weakness

Dizziness

Feeling Breathless
The 3 Main Types of Asthma
1. Nocturnal Asthma
This is the most common type of asthma, and as the name suggests, it comes on at night. Triggers include environmental irritants like pet dander or dust; attacks can also occur if you sleep with your window open. Heartburn can also cause nocturnal asthma, amongst other changes during the night. 
The symptoms of nocturnal asthma are the same as the aforementioned symptoms, they simply occur at night and can interrupt your sleep. Nocturnal asthma can increase your risk of heart diseases, respiratory arrest, and asthma-associated death. 

If your symptoms vary and you cannot pinpoint the trigger, you might be sent for a sleep study. Healthcare professionals will monitor you and your symptoms to figure out the exact cause and how to treat it. To treat this type of asthma, you will most likely take the same medications as with other types of asthma, such as using an inhaler, but you might have to adjust them. 
2. Exercise-Induced Asthma
Up to 90% of people with asthma have exercise-induced asthma, meaning working out triggers an asthma attack. Symptoms develop when you start exercising and will get worse after you stop. Other symptoms include decreased endurance, upset stomach, and sore throat. 
This type of asthma attack will generally go away on its own within 30 minutes, but it is safe to use your inhaler. 
3. Allergic Asthma/Seasonal Asthma
Allergies, especially seasonal allergies, can bring on a type of asthma known as allergic asthma. Allergies can play a big role in asthma: in fact, allergies are involved in about 50-80% of asthma cases. Common triggers for allergic asthma include inhaling pollen, mold, dust mites, and animal dander.
In addition to traditional asthma symptoms, allergic asthma can have some additional symptoms including:
Nasal Congestion

Runny nose

Scratchy throat

Sneezing

Itchy, red eyes
If you want to find the exact trigger of your allergic asthma, ask your doctor to perform skin and blood tests.
Coverage For Testing & Medications
If you have asthma, it's important to see your doctor regularly and have access to your medications. Being insured will give you peace of mind, and the coverage you need to make sure you can receive an inhaler regularly, and get any other treatments you might need. If you're looking for an insurance plan, EZ can help: we offer a wide range of health insurance plans from top-rated insurance companies in every state. And because we work with so many companies and can offer all of the plans available in your area, we can find you a plan that saves you a lot of money – even hundreds of dollars – even if you don't qualify for a subsidy. There is no obligation, or hassle, just free quotes on all available plans in your area. To get free instant quotes, simply enter your zip code in the bar above, or to speak to a local agent, call 888-350-1890.