April is National Sexual Assault Awareness Month. While we shouldn't limit talking about this incredibly pressing problem to just one month out of the year, it's at least a start. This time should be dedicated to shedding light on what is happening all too often to our friends, neighbors, loved ones, and ourselves. 
You might be thinking that we have been talking about this subject. And yes, with the explosion of the #metoo movement a few years ago, we have become more open about discussing it. And some people might even worry that we're in danger of becoming desensitized to the topic. But, while that might be an issue, the reality is that just talking about it for a short period of time does not mean we're all "aware" enough.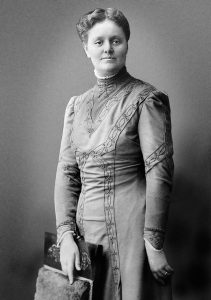 The truth is, the problem of sexual assault is woven into the fabric of our society, and we need to do everything we can to unweave it. To say that this will be difficult is an understatement, and it will involve not just empowering women and girls and lifting up survivors, but also a cooperative, collaborative effort from all of us. For now, though, what we would like to do is continue to raise awareness and offer some ways that survivors can find the support that they need.
The History
As we said, the fact that we have a Sexual Assault Awareness Month (SAAM) now, and have since 2001, is the result of a sea change in our thinking about sexual abuse, harassment, and assault. We've been slowly chipping away at this issue, lifting the stigma, and encouraging a change in society and more support for survivors.
Advocating for sexual assault prevention in the United States started with movements for social change and equality that began in the 1940s and 50s with the civil rights era. Although open discussion of the realities of sexual assault and domestic violence were limited at these times, activists for equal rights began to challenge the status quo, and lay the foundation for more open discussions and more action.
In fact, this activism in the mid-20th century led to more widespread work around the issue of sexual assault in the 1970s. This time saw more support for survivors and heightened awareness of the realities of sexual assault. The first rape crisis center was founded in San Francisco in 1971, the same city where the first U.S. Take Back the Night event was held seven years later. 
This work began to snowball, and would eventually lead to more mobilized survivors and advocates calling for more national efforts to prevent sexual violence, such as legislation and funding. Advocates in the 90s held events, marches and observances related to sexual violence, especially in the month of April, during what was beginning to be called "Sexual Assault Awareness Week, and in that same decade, the Violence Against Women Act of 1993 (VAWA) was passed. 
And now, as of 2001, we have Sexual Assault Awareness Month, and each year brings us more opportunities to make changes and do better. Don't get us wrong: the activists that have come before have done amazing things: just reading about the changes in the laws and the ability for to survivors to speak out makes you want to shake the hand of everyone involved. But we have to remember that  there is still work to be done. 
For example, federal funding for survivors is still far too little, and the VAWA is far from perfect. We also need to get men more involved in all of these movements, especially since they are the ones that still hold more power, and are more often the perpetrators. We are slowly turning from the idea that it is up to women to "prevent" the sexual assaults happening to them, but more needs to be done.
The Shocking Statistics
So no, we are not where we were 50, 30, or even just 10 years ago. And we certainly don't want to diminish the work that anyone has done for survivors of sexual assault. But that's just it: we are still seeing far too many people becoming "survivors." So let's take a moment and remind ourselves how much more work needs to be done, and raise awareness of the shocking statistics surrounding sexual assault in this country.
According to RAINN, a person is sexually assaulted every 68 seconds in this country

On average, there are 463,634 victims (age 12 or older) of rape and sexual assault each year in the United States

One in five women, and one in 71 men, will be raped at some point in their lives

In the U.S., one in three women, and one in six men, have experienced some form of contact sexual violence in their lifetime

9 out of 10 victims of sexual assault are female

Only 25 out of every 1,000 rapists will end up in prison

46.7% of women who have experienced sexual violence report the offender was an acquaintance, while 45.4% report the offender was an intimate partner

We ARE making progress. The rate of sexual assault and rape has fallen 63% since 1993, from a rate of 4.3 assaults per 1,000 people in 1993, to 1.2 per 1000 in 2016
And those are just some of the eye-opening numbers. For example, if we do a further breakdown of who in this country is more likely to experience sexual assault, we get a distressing picture of young women, Native women, inmates, transgender women, and other minority women experiencing frightening rates of sexual assault. It's not easy to read about, but it's important that we know just what the scope of the problem is that we're dealing with.
Where You Can Turn for Support
The dire statistics above lead to another set of statistics: those surrounding the impact of sexual assault on survivors. 
94% of women who are raped experience symptoms of post-traumatic stress disorder (PTSD) during the two weeks following the rape

30% of women report symptoms of PTSD 9 months after the rape

33% of women who are raped contemplate suicide

13% of women who are raped attempt suicide

Approximately 70% of rape or sexual assault victims experience moderate to severe distress, a larger percentage than for any other violent crime

38% of victims of sexual violence experience work or school problems, which can include significant problems with a boss, coworker, or peer.

37% experience family/friend problems, including getting into arguments more frequently than before, not feeling able to trust their family/friends, or not feeling as close to them as before the crime.
But there are places that survivors can turn, no matter how long ago the assault was or what the assault entailed (there is no "minor" sexual assault), so they can get support and begin to move forward. If you've been a victim of sexual assault, you can begin your search, and your journey to healing, by seeking out your local rape crisis center.
And, across the nation, there are charities and organizations that help assault survivors and their loved ones in multiple ways, from educating the general public to offering mental-health services, legal resources, and financial aid directly to survivors. There are far too many to list (and many are local organizations, so be on the lookout for those), but we'd like to get you started with a few. 
If you or someone you know has experienced sexual abuse, or if you want to learn more about how you can support survivors and be an advocate for change, learning about these programs and organizations can be a useful place to start:
The Rape, Abuse, and Incest National Network (RAINN)
RAINN is the largest anti-sexual violence organization in the U.S. and, in addition to its informational materials, it offers a number of other services, including a hotline for individuals to find the specific help they need. You can reach the hotline at 1.800.656.HOPE (4673), and if you are seeking state or local resources ranging from shelters to advocacy projects in your own region, a national organization like RAINN may be able to help you locate them. If you'd like to donate to RAINN, you'll be pleased to know that 95 cents of every dollar goes to helping survivors.
NO MORE
If you are looking to be an advocate for change, you can support NO MORE, a coalition of allies, advocates, survivors, government agencies, and individual citizens working toward preventing sexual violence. Instead of donations, you can shop NO MORE's products and the proceeds go directly to their partner organizations which work toward advocacy and prevention.
The National Alliance to End Sexual Violence (NAESV)
The National Alliance to End Sexual Violence (NAESV) focuses on legislation that supports survivors and prevents sexual violence. It was created by a coalition of statewide organizations, local rape crisis centers, and advocates. NAESV has helped accomplish anti-sexual violence work at a national level, including the 2013 reauthorization of the Violence Against Women Act. Donate to NAESV here.
The National Sexual Violence Resource Center (NSVRC)
The National Sexual Violence Resource Center (NSVRC) is working to prevent sexual violence through education, collaboration, and resources for survivors. Their recent study in perceptions of assault is eye opening and proof that we need to be talking more as a culture about what constitutes consent. Donate to the NSVRC here.
Forge
FORGE is a national transgender anti-violence organization that provides direct services to transgender, gender non-conforming, and gender non-binary survivors of sexual assault. Additionally, they provide trainings and technical assistance to providers who work with TGNC survivors of sexual assault, domestic and dating violence, and stalking.
Joyful Heart
Joyful Heart is a leading national organization with a mission to transform society's response to sexual assault, domestic violence, and child abuse, and to support survivors' healing. Joyful Heart carries out its mission through an integrated program portfolio of education and advocacy. Their advocacy campaigns allow for people to lend their voice to raise awareness about issues facing survivors and survivors' communities.
Know Your IX
Know Your IX provides information to students about their Title IX rights in regards to ending sexual violence on campus. As a survivor- and youth-led project, Know Your IX believes that student activism is crucial to effecting change. Their resource and action-rich website provides students with shareable graphics and information to circulate on social media or on campus, opportunities to join the broader movement of campus organizers, and a multitude of tools and resources to help young folks hold all of their institutions accountable.
If you have been the victim of sexual assault, as so many people have been, please start by reaching out to RAINN for help. If you want to be an advocate for change and a supporter of survivors, please also check out the organizations above, and educate yourself. After all, as Polly Poskin, Executive Director of the Illinois Coalition Against Sexual Assault has pointed out, "Understanding why rape occurs is an integral part of how to stop rape and how to heal from rape." Sexual assault is all of our problems, and it lies with all of us to continue the work of making things right.