The relationship you have with your doctor is an extremely important one. If you have established a great relationship with your doctor, then consider yourself lucky. Unfortunately though, not all doctors will be a good fit for everyone. If this is your case, it might be better for your health if you find a new physician. 
You're not alone if you want to make a change: according to a study conducted by the Journal of Family practice, 20% of patients studied changed their doctors over a period of 3 years. Is it time for you to move on? Here are some of the clear signs that it is time to dump your doctor, and find a new primary care physician.
You Can't See Your Doctor
When you go to see your doctor, do you actually see your doctor? Or are you usually seen by the Physician's Assistant or a nurse? There is nothing wrong with being seen by a PA or nurse, but if you are seeking care from a specific provider, you should get that. 
When you need to see the doctor, can you get an appointment in a timely manner? These are all things to take into consideration. If you never get to see your doctor when you need to, or if you need to make appointments weeks or months in advance, then it is time to find a doctor that has time for you.
Your Doctor Is Unresponsive
If you need to speak with your doctor, do you wait for a long time for them to get back to you? Do you find yourself leaving multiple voicemails and sending many messages? Nothing is worse than not feeling good, or needing a refill on prescription medications, and not getting an answer back from your doctor. 
And when you are actually speaking with your doctor, are they open to exploring your ideas or just interested in selling products or getting their other work done while you talk? This brings us to another huge red flag: feeling like you're not being heard. 
You're Tired Of Not Being Heard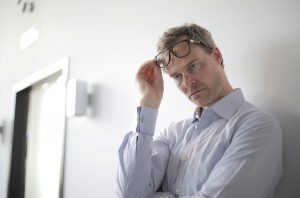 There may be times when you express your concerns to your doctor, and they brush it off as being tired or stressed. Your doctor doesn't take your concerns seriously and won't order tests or recommend any form of treatment. Unfortunately this happens more often than it should, and if it happens to you, it is a very good reason to consider finding a new care provider. You should absolutely be able to question your doctor, get answers, and consider alternative diagnoses and treatments. Your health might depend on it. 
You Always Feel Rushed
Not being listened to by your doctor is extremely frustrating, but just as bad as not being listened to is being rushed through appointments. If your provider is giving off impatient signals like checking their watch, the clock, sighing when you ask questions, or beginning to walk towards the door when you ask a question or are in the middle of conversation, then it might be time to seek care elsewhere.
You Just Feel Like You Need More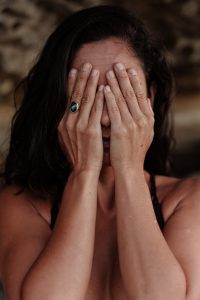 Sometimes you just can't put your finger on it. Maybe you feel like your doctor sees patients as just another number. Or maybe it's something more concrete, like their office feels very disorganized, and they make billing mistakes, lose paperwork, overcharge you, or cancel appointments. Either way, if something doesn't feel right to you, then move on.
Remember, you deserve more. If you feel that your doctor does not make your health their top priority, then it is time to see a new doctor. This is especially true if you are dealing with health issues, and your doctor is simply not listening or seeking the tests or treatment you need. You shouldn't feel bad or disloyal for wanting more for yourself and your health. Take control of your health, even if that means getting a new doctor that makes you feel more cared for.
Saying goodbye to your doctor is not easy, especially if you have been with them for a long time. Finding a new doctor can be a challenge, but you can make your search easier by checking with your insurance company. Take the time to research and read reviews about different doctors after finding out which ones are in your provider's network. This can take some time, but finding a doctor that you can trust is better (and more important) than settling for the one you have.