When you turn 65 and enroll in Medicare, you might find that you need to adjust to Medicare after having private insurance. But you'll most likely be pleased with the switch! With that being said, though, there are things that Medicare doesn't cover, meaning you'll have some out-of-pocket expenses to budget for, as you would with a private health insurance plan. Some of these expenses change every year; it's important to be up-to-date so you can plan for them, as well as know what type of Medicare Supplement Plan will help keep your out-of-pocket expenses to a minimum.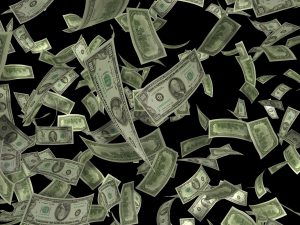 Medicare Part A Costs
Medicare Part A is hospital insurance, which covers most inpatient hospital services. Most people don't pay a Part A premium, because this is covered by the Medicare taxes you have paid while working. But if you don't qualify for free Medicare Part A premiums, you will have to pay up to $499 each month for hospital insurance.
For Medicare Part A, your biggest out-of-pocket expense is your annual deductible, which you will have to meet if you are admitted to the hospital. For 2022, the Part A annual deductible is $1,556, and covers your share of costs for the first 60 days of Medicare-covered inpatient hospital care in a benefit period. If you go over 60 days, you'll have to pay a coinsurance of $389 per day for the 61st through 90th day of hospitalization in a benefit period, and $778 per day for lifetime reserve days. If you need a skilled nursing facility, your daily coinsurance for days 21 through 100 of extended care services in a benefit period will be $194.50 in 2022.
Medicare Part B Costs
Medicare Part B covers outpatient medical services, including durable medical equipment. There are a few more out-of-pocket expenses for Part B than there are for Part A: you will have to pay a monthly premium, coinsurance, and meet your annual deductible. Each year, these costs change slightly. For 2022, the standard monthly premium for Medicare Part B enrollees is $170.10, the annual deductible is $233, and coinsurance will remain at 20% of the Medicare billable amount of services.
What Medicare Typically Doesn't Cover
In addition to the out-of-pocket expenses associated with Medicare Parts A and B, there are other things that Original Medicare does not cover, including: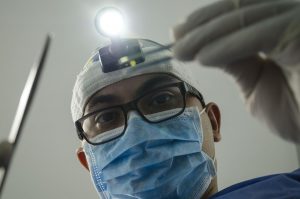 Most dental care, including dentures and dental implants

Most vision care, including eye exams for glasses and contacts

Most hearing care, including hearing aids, exams, and fittings for hearing aids

Long-term or custodial care

Most cosmetic surgery

Massage therapy and acupuncture

Routine foot care

Personal comfort items and services

Medical expenses outside the U.S.

Prescription medications
Medicare also will not pay for services and supplies that your doctors consider medically unnecessary.
As we pointed out above, Medicare Part B will only cover the cost of services or treatment at 80%, leaving you to pay the other 20% out-of-pocket. If you need to have major surgery, like a heart transplant, this can be quite expensive, especially if you are living on a fixed income, as many Medicare beneficiaries are. Fortunately, though, you can save money on all your medical expenses and get extra coverage by purchasing a Medicare Supplement Plan. 
There are 10 different Medicare Supplement Plans to choose from, each offering different coverage options and rates. It's worth looking into a Medicare Supplement Plan to save as much money as you can, so speak to an EZ agent for all of your options. EZ's agents work with the top-rated insurance companies in the nation and can compare plans for you in minutes at no cost to you. To get free instant quotes for plans that cover your current doctors, simply enter your zip code in the bar on the side, or to speak to a licensed agent, call 888-753-7207.