While it isn't Christmas or Halloween, we can still appreciate Make a Difference Day, a national day set aside for observing togetherness. Every fourth Saturday in October is dedicated to this idea. This year it is October 26th. It is mostly used as a great excuse to go out and bring your community together. While the focus is more on volunteer work, any type of service or gathering will serve to honor the spirit of this holiday.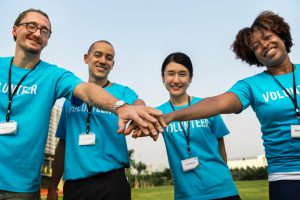 When a leap year comes around, people often muse on what they can do with the time. In 1992, USA Weekend magazine, a large periodical, offered a suggestion for that year's 'leap day'. Why not take is as a way to improve the lives of others? It became so popular, the day was made into an official holiday. This year is October 26th, but it changes. So, next year will be October 24, 2020.
How Can You Help?
You don't have to wait for a leap year to do some good in the world. Think about the time you have and plan for this October to get out and make someone's day. Think about ay cause you feel particularly drawn to, or a group of individuals that you see need help. Just one day of service out of your year can make a difference in their lives.
United Way hosted projects such as raking leaves for the elderly or disabled. Another volunteer, Maggie Leach, working with Points of Light, gathered $810 in quarters to donate to shelters for laundry. It just takes some insight into how you can help people, even with something small.
Here are some other ideas if you're not sure where to start:
Building or painting community houses

Volunteering at your local animal shelter or zoo

Cleaning up a park or public sports field

Raising money for charities
Be Social on Make a Difference Day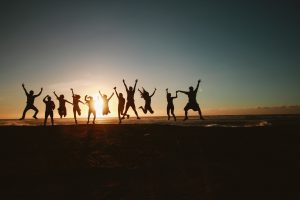 Even if you can't get out of the house for a day, you could host a gathering for your neighborhood and ask for any spare change to donate to your local shelter. Just keeping the spirit of community alive for your neighbors can honor the day. Or, perhaps you may have a yard sale and ask your friends for donations. Clearing out your attic can turn into money to help local food banks. If you can't spare time to help on this specific day you can always volunteer another. This holiday is once a year but help is appreciated all year long!
For the tech-savvy amongst us, you can use this time to spread awareness of the day using hashtags. Commemorate your service by posting selfies to Facebook or Instagram with #MakeADifferenceDay. You may find others in your area doing the same thing, and you can merge your efforts together.
It doesn't take much to help each other. If we put in some effort, on this day or another, maybe we can make this world a better place