The U.S. Centers for Medicare & Medicaid Services (CMS) has proposed a permanent payment adjustment to the home healthcare 30-day period payment rate. The change would decrease Medicare payments to home health agencies by $810 million next year. Home healthcare providers have concerns that this will put the stability of home healthcare at risk, and are pushing a new bill to hold off any payment reductions until 2026. Because these pay cuts would mean home healthcare providers would lose a lot of their funding, home healthcare agencies would lose staff and more, which would ultimately affect Medicare beneficiaries' care.
The New Proposal
CMS is proposing a new Medicare payment adjustment under the Home Health Prospective Payment System. The adjustment would decrease payment rates to home healthcare providers and facilities by 4.2%, or $810 million, compared to 2022 rates. 
Providers Not Happy
Home healthcare providers are arguing that the proposal does not take into account multiple factors, such as increased home healthcare labor costs and the high inflation rate. 
"We are very disappointed in the CMS proposed rule issued today," William A. Dombi, the president of the National Association for Home Care & Hospice (NAHC), wrote in a comment shared with Home Health Care News. "The stability of home health care is at risk as a consequence of CMS proposing the application of a fatally flawed methodology for assessing whether the PDGM payment model [Patient-Driven Groupings Model, which uses 30-day periods as a basis for payments] led to budget neutral spending in 2020. That has been made clear to CMS in the 2021 rulemaking and in multiple discussions since."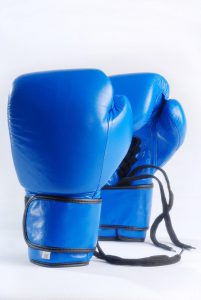 "With significantly rising costs for staff, transportation, and more, home health agencies across the country cannot withstand the impact of the proposed rate cut," Dombi said. "Reliable analyses prove that PDGM underpaid home health agencies. We will be taking all steps to protect the home health benefit as this proposed rule advances and have fully prepared for congressional action and more."
Fighting Back
With pay cuts like this, home health agencies will be underpaid, which could result in fewer workers to help care for Medicare beneficiaries who need home healthcare. But a new bill that would prevent CMS from reducing home health payments this year – and until 2026 – was introduced in the Senate on July 25. 
"The bill is set up so that CMS is blocked from reducing payment rates until 2026," Dombi told Home Health Care News. "And the purpose of that, essentially, is to create what we hope is an opportunity to correct where CMS is at in terms of their methodology. And to deal with even some of the questions around transparency relative to the data that we've asked for."