With warmer weather comes more opportunities to bask in the sun. Remember, though, that it's important to protect your skin while soaking up that vitamin D. This is especially true for older adults. Skin care becomes even more important for seniors, as age brings increased risk of age spots and wrinkles, thinning skin, and skin cancer. Luckily, protecting your skin from the sun's rays can be easy.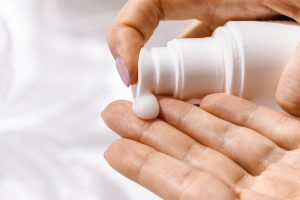 Before going outside
The best offense is a good defense! Get ahead of sun damage by applying a layer of fragrance-free sunscreen about 15 minutes before going outside. This allows enough time to ensure that the sunscreen is absorbed, offering optimal protection. Don't forget your lips – invest in a lip balm of SPF 15 or greater. 
Don't forget to also protect your head and your body. You might consider purchasing a sunhat or lightweight UV protective shirt if you plan on spending long hours outside. 
During peak UV hours
If you are outside during the part  of the day when the sun is strongest – between 10am and 4pm – you should take periodic breaks from the sun. Finding a shady place to cool off or stepping inside for a while will give your skin a chance to recover from UV exposure.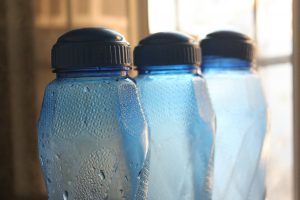 Staying hydrated during the day is important year-round, but even more so during the hottest days of the year. Make sure you are drinking enough water while outside. Well-hydrated skin recovers more easily from UV exposure, burns, scrapes, and other maladies. 
After the sun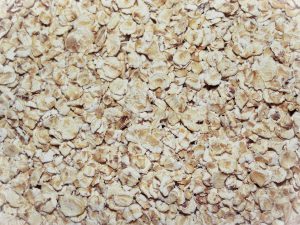 If you notice your skin feeling extra dry, tight, or like it might be in the beginning stages of a burn, then you need to act quickly. Applying products with healing aloe vera and moisturizing shea butter can speed up the healing process and offer some relief. Taking a short bath with warm (not hot!) water and oatmeal is another way to relieve dry, itchy skin. To make an oatmeal bath, simply blend 1 cup of oatmeal into a fine powder and add it to bathwater. 
Stay informed
Your doctor can be an excellent resource for skincare. Many common medications cause a greater sensitivity to the sun, so be sure to check with your doctor about any and all potential side effects. Your primary care practitioner should be providing skin checks at your annual wellness visit, but experts recommend self-checks a few times a year. Before or after your shower, assess your skin and any moles you may have, checking for changes in size, shape, or color. 
By following these skin care tips, you can have a safe and healthy summer soaking up the sun!