The Covid-19 pandemic has changed the way industries function and reshaped our economic landscape – possibly for years to come. Thousands of businesses have been impacted by stay-at-home orders, and some will not be able to recover. However, there are many businesses that have been able to stay afloat. What is their owners' secret? It may simply be that they are not allowing fear and uncertainty to paralyze them, and are working to find creative ways to adapt to this "new normal."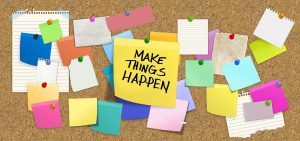 There are lessons to be learned from these successful businesses: if you are faced with a crisis like the recent pandemic, don't remain stagnant. Start by focusing on what you do have control over: your product or service, your business model, and your clients' experience. Here are some strategies you can use to move forward.  
Adapt to the times
When crisis strikes, you may find that your business is no longer deemed essential.  In this case, be creative and think about how you can alter your business plan to meet the new needs of your community. For example, during the coronavirus pandemic, some liquor and spirit producers switched to using their distilleries to create hand sanitizer, and many fine-dining restaurants offered at-home date night packages. 
If a crisis requires businesses to close down, there are always options for staying connected. Many businesses have found solutions for social distancing while working, using Zoom, Google Drive, and BlueJeans to collaborate with colleagues. Virtual meetings might not be ideal, but adaptability is key to survival. 
Care about your clients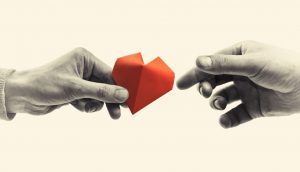 While you're focusing on surviving a crisis or catastrophe don't lose sight of providing the best possible service to your customers. If you're struggling, be honest about it. Be transparent with your clients, and tell them directly how your services are being impacted by the situation. Address them like human beings, not dollar signs. During a crisis, clients will be seeking solutions and understanding, not pitches. 
If you are being impacted by closures and an unpredictable situation, again, try to be creative and adapt your services. To keep your name out there (even if it doesn't give an immediate boost to your bottom line), you might consider offering discounts to emergency personnel, partnering with a non-profit that's supporting relief efforts, or offering a free or donations-based seminar in your area of expertise. 
Prepare for the future
It's never too late to prepare for hard times. This pandemic has served as a reminder to routinely examine your budget. Looking ahead, where can you find room for thriftiness? For example, when you're back in business, you might implement a renewable energy initiative to cut down on energy costs. Or, save money on advertisements by turning to do-it-yourself marketing campaigns. By strategically tightening up your budget, refocusing on "survival mode", and saving resources for similar situations in the future, you can take steps to protect your business despite global uncertainty. Remember, markets are always in flux, and challenging times will pass. 
Put health and safety first
Lead by example by prioritizing the health and well-being of your clients, employees, and community. Offer remote or socially distanced options for clients and employees, and always adhere to local and federal health guidelines. 
We're all in this together. Be prepared for the future, remain flexible, focus on celebrating wins, and lead by example in taking excellent care of your employees, customers, and community, and you'll be sure to emerge successful on the other side of any crisis.