Everyone knows they need health insurance, but it's one of those things that people will often put off getting, for a variety of reasons. Some people think they don't need it because they're healthy, or that they won't be able to afford it, since the cost of insurance has been on the rise. Not only that, but the pandemic caught everyone off guard and caused hardships for many people, including the loss of jobs and health insurance plans. In fact, we've got some very eye-opening stats on the state of health insurance in our country today that you need to see – some of them might just convince you that now is the time to finally find your plan!
Millions Of People Lost Coverage Because of Covid
Millions of Americans lost their jobs in the early days of the pandemic when so many businesses were forced to shut down for months. And when these people lost their jobs, they also lost the health insurance provided by their employer, and many remained without health insurance because it was too expensive to purchase their own individual plans.
Over 70% of Uninsured People Say The Cost is Too High, but There's Something They Don't Know
One of the main reasons people decide not to purchase health insurance, or to even look into purchasing a plan, is that they think the price is going to be too high. But what some people might not know is that President Biden has made health insurance cheaper and more affordable for people with low to no income by opening up subsidies to more Americans. The Biden administration estimates that ACA premiums will decrease by about $50 per month, with one administration official emphasizing that 4 out of 5 people enrolling "will be able to purchase a plan for $10 or less per month." This could make a huge difference in the lives of the 14.9 million people who are currently not insured in the U.S.
Over 40% of Those Who Are Insured Don't Have Enough Coverage
For those who do have health insurance, almost half of them are underinsured, and unfortunately don't find this out until they receive big bills after getting treatment. Some people don't review their plan or assume the plan they've had for years will be sufficient, when in reality it might not be adequate for their needs. If you think this might be the case for you, or you think that you can only afford the coverage you have and nothing more, it's worth looking into other plans and speaking with an agent.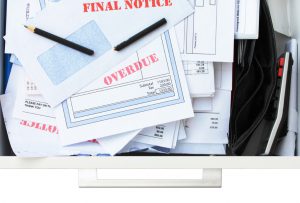 Studies show that around 20% of Americans have bad credit reports because of outstanding medical bills. Because wages are low, inflation is rising, and medical services are extremely expensive, people are choosing to put their money towards other necessities, instead of paying their medical bills.
Medical Bills Are the Leading Cause of Bankruptcy
Over 60% of bankruptcies in America are caused by high medical bills! But what many people are unaware of is that you can have your medical debt forgiven: hospitals do have medical debt forgiveness programs, so if you are struggling with bills, speak to them about ways to have your bill reduced, or even waived completely. 
Get Affordable Coverage
Health insurance can be expensive, but with professional, highly-trained agents on your side, you can find an affordable plan with the right coverage for your needs. We know it can feel like there are endless things to think about when looking for a health insurance plan for you and your family. Do you want more flexibility? Supplemental insurance? Cheaper prescriptions? But the easiest way to find the right plan for you and get the answers to these questions is to work with an EZ agent. We will compare plans, go over every option, discuss your needs, and help you sign up for the plan you need, all at no cost to you. Our services are completely free, with no hassle and no obligation. Get free health insurance quotes by entering your zip code in the bar above, or to speak with a local agent, call 888-350-1890.