We live in an age of digital connection. Many companies use online marketing strategies to engage with consumers, promote events and sales, and manage customer service. For business owners, an active and robust social media presence can draw in customers from far and wide.
In Social Media Marketing 101, we covered forming a mission statement and introduced the 6 major social media platforms. We also looked at how social media can be used to boost your business, spread the word, research your competition, and even form partnerships. Now, we'll dive a little deeper by finding out how to create your profile, find your voice, and use social media most effectively. 
Building your brand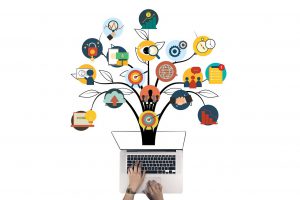 Now that you've done a little bit of background research, selected your preferred social media platforms, and formed your mission statement, it's time to build your brand. Social media offers a unique opportunity to show your business' personality and give potential clients the chance to "meet" you. 
It's important that potential clients engaging with your platforms know who you are and what you offer. Your brand should be a cohesive and consistent set of content, images, colors, styles, and language. It all starts with creating a profile – the landing page for your social media consumers. It should be easy to understand, visually appealing, and simple to navigate.
Creating a Profile
Be consistent.

Use the

same name

across all platforms, as close to your business name as possible. Doing this allows followers to easily find you. Consider using

"Businessname_YourCity"

if your first choice is taken. 

Streamline your profiles.

Use the same profile image anywhere you have a registered account. The best profile picture will be a high quality, high-resolution image. Your logo would be the best choice. This consistency will start to build visual recognition with consumers.

Link your profiles.

Many platforms allow you to link to your other business pages when creating a new profile. Co-promote all of your business accounts to give your new audience the chance to follow you on other social networks. 
Find your voice
If your brand was a person, what would you want them to say? The product or services your business offers plays a role in determining the voice of your brand. You should also consider the target audience, and make sure you're speaking their language.
Consider the following when planning the voice of your brand:
Purpose

: What do you want to do with your social media presence? Do you want to use social media to connect with clients and form a community? Then try telling a story about your product. Hoping to educate consumers? In that case it's better to share facts and current research. 

Tone

: The style of your social posts says a lot about your brand. Are you lighthearted and optimistic? Formal and educational? Funny and sarcastic? Whatever it is, your style should remain consistent – and respectful. 

Language:

This ties back to knowing your demographic. A business targeting younger consumers might want to use memes or slang. An educational brand should use industry-specific language or acronyms.

Reason

: Don't post just for the sake of posting! Stick to planned and scheduled content that is engaging, accurate, and up-to-date. Most consumers cite "boring" or "meaningless" content as the main reason they unfollow pages, second only to "too many ads".
Calendar, Content, and Connection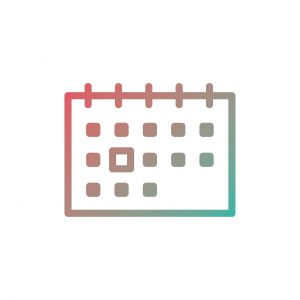 When and how you engage with social media is just as important as finding the right voice for your brand. Taking the time to come up with a content schedule, as well as to engage with feedback, is critical in the social media world.
Create a calendar

:

The amount you should post will vary by platform. Some marketing specialists will tell you that Twitter should be used at least once a day, Facebook no more than 3 times a week, and Instagram twice a week. Remember, if you wait too long between posts, people can forget about you. If you post too frequently, people might feel bombarded. Timing your posts also matters. Studies show that optimal posting times are generally during consumers' lunch breaks (12-1pm) and after work hours (5-7pm). You should aim to post in those time frames.

Curate your content

: A good rule of thumb for content is the 80/20 format. 80% of your content should be to inform, entertain, or connect with your audience. The other 20% should be for promoting your products or services. You don't have to come up with all of your own, original content. You can repost relevant information from similar organizations or experts in the field. Just be sure to read what you're posting. Once it is on your page, you are responsible for people's reactions.

Review and engage

: If you don't reply to feedback or reviews, you miss opportunities to connect with customers. Schedule a few times a week (or more!) to check in on your social media. Use this time to respond to direct messages, thank clients for their reviews, answer any questions, and engage with posts from other businesses in your field. 
Social media marketing might seem daunting, but it can be enjoyable. It is an easy way to connect with consumers, expand your business, and interact with other professionals in the field. Take it seriously and be thoughtful about what you post, but don't be afraid to have fun! In the next part of Social Media Marketing 101, we'll discuss how to increase your brand's visibility, expand reach, and draw in new clients.