Covid has certainly changed a lot and the employee benefits space is not immune. We created a free employee benefits report resource to help you understand all of the changes in this space.
Our 2023 Small Business Employee Benefits Benchmarking Report includes topics such as:
How plan offerings have changed post-Covid
​​​The different benefits now offered by companies
The role geography has on how employees value various benefits
Want to learn more? Download the full report below: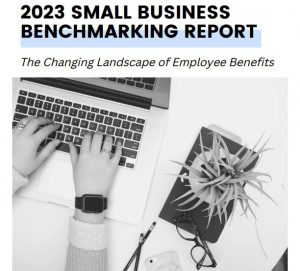 After you've read the report, and decided you're ready to find the best plan for your business, the next step is to get your free, personalized quotes.
Need Help?
Trying to figure out which group plan is best for you and your employees is a lot of work. There are so many insurance companies, and each has multiple plans to compare. Because EZ.Insure works with a variety of insurance companies around the country, we have easy access to all available plans. We can compare plans in minutes for free, answer any questions about business requirements for group insurance, and guide you through the process. We work hard to save you as much money as possible, because we know that group insurance can be costly. 
To get free instant quotes, simply enter your zip code in the bar above, or to speak directly with an agent, call 888-998-2027.