Seniors being unable to use the computer has been a longstanding stereotype. However, people over the age of 60 access the internet more than ever. YouTube is a free website that provides people the ability to share videos and watch others videos. There is a lot of misconception about who uses YouTube, mainly that it is for Millenials, or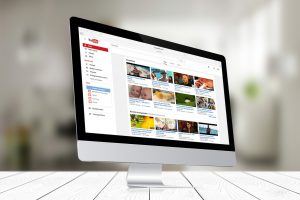 younger. Even seniors can find resourceful content on Youtube. Let's take a look at what you can search for.
Learn New Skills
With all the free time you have while retired, you can take on a new hobby. With Youtube, you can find the perfect tutorial to get started, whether it be to make crafts with your grandkids, learn new recipes, or cook some delicious meals. (Don't forget desserts!).  There are endless videos that teach you practically anything in simple, easy steps.
Stay On Top Of Trends
On YouTube, there is a "Trending" section, which has currently popular topics. Watching these videos arms you with conversation topics so you can connect with your grandkids.  These topics can be celebrity news, movie trailers, sports, or even reviews. It ranges from celebrity news, and movie trailers, to sports and reviews. Surprise everyone with your trendy knowledge. Maybe you will want to post something yourself.
Health Related Topics
Have questions about your health, or what is going on with Medicare? Go to YouTube! It offers information on diseases and numerous health topics. There's content explaining health warning signs, cancer prevention, plus other issues such as dementia. Some people are visual learners;  YouTube is the perfect tool.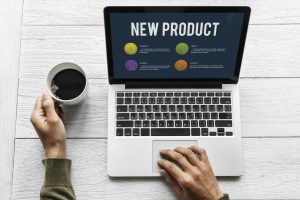 Research Product Reviews
Are you about to purchase cosmetics, an appliance, electronics, or a vehicle? It's important to research their reviews. Whatever you need, Youtube has you covered. You can research the reviews of whatever you are considering purchasing on YouTube. You can find specific channels where people have bought products, used them, and reviewed them for you. You can even research retirement communities! Watch other's reviews and other products/alternatives before making a decision.
Exercise Tips
Do you find yourself scratching your head when it comes to exercise? Let Youtube's content help with simple techniques to get you off the couch. Yoga is the most popular, and it's easy to do at home. Is that pesky arthritis pain getting you down? Not for long!
Funny Videos
Some of the best videos hosted are the funny ones. Do you need a mood boost? I bet you'll remember "America's Funniest Home Videos" from TV. Guess what? It's on Youtube now! Similar shows appear as well. If you know a particular show, look it up. Enjoy the memories.
There are many benefits with becoming familiar and using YouTube. You can create your own channel, post your own reviews, talk about your passions, or create a funny skit. Go ahead and explore Youtube. What are you waiting for?