Suicide is often associated with young people, but it is in fact much more common among seniors. The suicide risk increases with age, and is unfortunately hard to estimate the exact number due to "silent suicides." Silent suicides are considered those of overdose, self-starvation, and self-dehydration.
Seniors at long-term care facilities are taking their lives more than ever. Some can no longer accept the fact that they are slowly dying, while others have mental health issues. Most mental health issues do not get addressed for the elderly. Why? Either they do not speak up about it, or it is not covered by insurance. So, why is the suicide rate going up?
Loneliness & Depression
Losing a loved one and feeling alone contributes greatly to a person committing suicide. Extensive research shows that post-breakup or losing a spouse, elderly men are at a high risk of suicide. Loneliness is a large problem for seniors and puts them at a higher risk. They feel like they have no one to talk to and fall into depression.
Mental Health
The National Alliance on Mental Illness estimates that about 1 in 5 adults deal with some form of mental illness each year. About 20% of adults sixty-five and older in America are diagnosed with either schizophrenia, bipolar disorder, depression, anxiety disorders such as OCD (obsessive-compulsive disorder), and/or certain phobias. Some seniors will not seek help, get it too late, or get misdiagnosed.
Substance Abuse
Once a senior has dealt with a life crisis such as the loss of their spouse, or falling into depression, they can turn to alcohol and drugs. This is the third most common risk factor of suicide in seniors. Substance abuse has been an issue for years, but recent rates show significant rises. The government is struggling to reduce the opioid issue in America, especially among seniors.
Physical Health
Physical ailments are hard to accept, Learning you can no longer function, or move around the same way, takes a toll on a person's mental state. A research conducted in 2017 found that seniors with traumatic brain injury, sleep disorders, and HIV or AIDS had an increased suicide risk. Some seniors feel like they are better off gone than to need constant care. This is also a large reason as to why seniors in long-term care facilities will take their own life. Instead of waiting for death, they choose to meet it.
Finances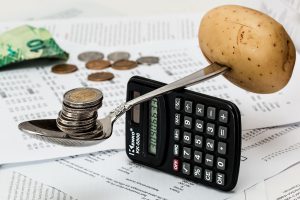 The National Council on Aging (NCOA) has found that more than 25 million Americans sixty years old and older are living at or below the federal poverty level. Many seniors struggle to pay their medical bills, housing costs, and daily living expenses. This stress leaves them feeling hopeless and considering suicide. That way they will no longer have to deal with the burden and will not have to put pressure on their family.
There is always an easier way to deal with stress. Seek help and talk to a professional if you feel suicidal. Reach out to your family, and know that you have a sense of purpose. If you or someone you know needs help, call 1-800-273-8255 for the National Suicide Prevention Lifeline. You can also text HELLO to 741-741 for free, 24-hour support from the Crisis Text Line.