There's nothing quite like cracking open an ice cold soda. The snapping of the soda tab, getting hit in the nose with those little bubbles when you take your first sip, and the refreshing first gulp. Too bad that gulp is laden with sugar, carbs, and empty calories. Luckily there is another sparkling star waiting in the wings to tantalize your taste buds. Seltzer is having a moment and it's never been easier to quit sugary soda and fall in love with zero calorie seltzer.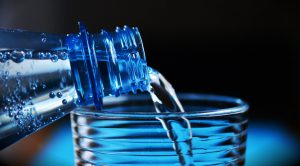 Caffeine Alternative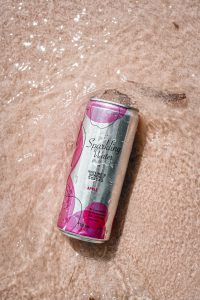 Aside from the fact that people just love the way soda tastes, a lot of people drink soda to get a caffeine fix. There are so many seltzers on the market right now that have caffeine in them and the amount is comparable to a cup of coffee or tea, so that's no excuse when thinking about making the switch. If you're jonesing for a little jolt of caffeine, seltzer has got your back. Walk down the aisle of your favorite store and keep your eyes peeled for seltzers that advertise they have caffeine and you'll be pleasantly surprised at how many options there are. It'll be easy to find one you can transition to so you can cut out soda for good.
Cut The Sugar
Did you know that a can of soda has 39 grams of sugar, which is the equivalent of 10 teaspoons of sugar? Just picture spooning 10 teaspoons of sugar into your mouth. Unless you're an unattended 4 year old, common sense would probably intervene and stop you from eating sugar by the spoonful. So why keep downing cans of soda? Seltzer on the other hand has zero grams of sugar, so it's guilt-free, quenches your thirst, and won't pack on the pounds. 
Endless Options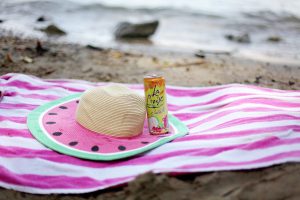 The seltzer game has evolved and it's so accessible now. There are tons of flavors and you can get it in many forms, even boozy if that's your thing. You can get seltzer in any size ranging from mini cans to kegs. There are even companies that make carbonation machines so you can make your own at home, which helps reduce your recycling and cut costs. With the seemingly unlimited options there are for seltzer, it's time to ditch the soda. 
Fizzle Out Your Soda Habit
We know it's a hard habit to break but switching from soda to seltzer is nothing but beneficial and has truly never been easier. Have fun trying all the options out there.
 If carbonation is what you crave, seltzer's your answer. Cheers to your health!