Nothing beats being your own boss! If you are self-employed, then you are probably wondering about your health insurance options. Don't worry, you do not have to break the bank to get a plan for yourself. There are many affordable options.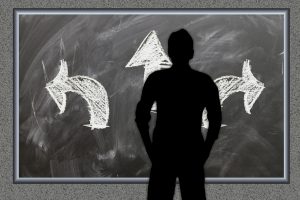 Health Insurance Coverage Options
Let's talk about the options of health insurance for the self-employed. There are different routes to go when looking for the right plan.
Marketplace

– If you work as a freelancer, run your own business, or self-employed without employees, then you qualify for the Individual Marketplace. There are a variety of different plans you can choose from, but you can only enroll during the annual

Open Enrollment Period

, unless you have a qualifying life event. When you fill out an application, you will find out if you qualify for premium tax credits and other savings, which we will further elaborate on later. 

Private Insurance

– Private insurance has plans that provide good coverage at an affordable rate. Private insurance companies have many plans to choose from with a variety of coverage and costs. You can find a plan tailored to your needs and budget.

SHOP Marketplace

– If you own a business and are looking for coverage for yourself, a spouse, or have an employee, then Small Business Health Options Program (SHOP) Marketplace is the way to go. Enrolling in a SHOP

plan

offers small business or non-profit a Small Business Health Care Tax Credit.
Marketplace Savings
Now back to those savings we talked about earlier. When you fill out a health insurance Marketplace application, you will estimate your net self-employment income. The premium tax credit or reduction qualifications rely on the year you're getting coverage, not the prior year's income. You will have to estimate your household income for the year and submit it. During the year, you can change your estimated income if the income changes. 
If you qualify for the tax credit, you are allowed to deduct 100% of your health insurance premiums for your adjusted gross income every year. 
Tips On Choosing A Plan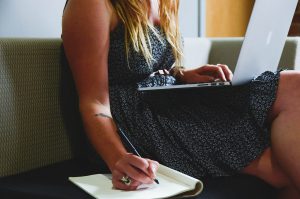 There are a lot of different plans you can choose from, both on the marketplace and through private health insurance companies. You can choose a high deductible plan with lower monthly premiums, and benefit from an HSA account. You can choose a low deductible plan with higher monthly premiums, or even a catastrophic plan. Whichever you choose, make sure to compare plans to choose the one that meets your needs and budget. 
Comparing plans and their prices can take a long time, and can be frustrating. The most important tip when choosing a health insurance plan is getting expert advice from an insurance agent. EZ.Insure offers highly trained and knowledgeable agents all around the U.S. that specialize in their region. You can speak to one of our agents, and they will do all the comparing of available plans for you and provide you with the quotes. It comes at no cost to you, which is a win! You get free help, and get directed in the right path to save money, double win! To speak to an agent by emailing replies@ez.insure, or calling 888-998-2027. No gimmicks, no hassle, and no cost. Just simple, free health insurance quotes.