What's the most important part of your e-commerce site? Is it that eye-catching landing page that keeps customers browsing? Or is it the checkout page, which you've tweaked to provide the smoothest purchasing experience possible? Yeah, both of those are important, but if you're focusing mostly on those two things, you're missing out on a crucial component of the conversion process: your product pages. Your product page is the place where the majority of your customers make the decision to buy (or not!), and customers won't even get as far as your checkout page if you don't have a persuasive product page that's optimized to convert. 
In fact, consider this: the average product page conversion rate is a mere 7.91%. So if you want to get a leg up on the competition – and generate more sales and revenue – you might just need to do an overhaul of your product pages. So what should you be focusing on?
What's the Big Deal About Product Pages?
First of all, why exactly is a product page so important? Well, we're talking about ecommerce here, so your customers can't physically hold or see your product, meaning the product page and all its components are all they have to go on. That means you might have the better product, but if another company has the better product page, you're going to lose the sale.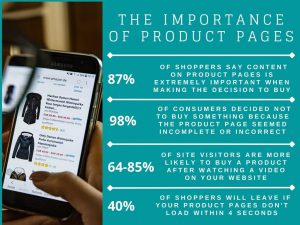 Don't just take our word for it: according to Salsify's 2017 "Cracking the Consumer Code" report, 87% of shoppers say content on product pages is extremely or very important when making the decision to buy, and 98% of consumers say they decided not to purchase something because the product page seemed incomplete or incorrect. That should make you sit up, and rethink your product pages!
The Essential Components of a Product Page
If you're worried that your product pages aren't all they should be, you're not alone – but you can turn it to your advantage. Baymard researchers found that, out of 60 top grossing ecommerce companies, only 18% had product detail pages that were deemed "good" or "acceptable" when they graded them for usability according to 95 different benchmarks. That means you can jump in and grab sales from your competitors if you really work on optimizing your product pages. So what makes a high-converting product page? 
A good product page tells customers why your product is valuable, explains which needs it fulfills or problem it solves, and lists all the information a customer needs to make a buying decision. To do this, start by breaking down all the elements that you'll need to include to make your product pages successful, including:
Product details that don't simply describe the product, but give benefits and why customers should buy the product
Parts of the page that will urge customers to buy now, instead of shopping around
Components that will help customers choose exactly which product to buy and to overcome hesitancy
Elements that help customers understand how you will fix any problems that could come up post-purchase
So now let's get more specific, and break down how you can include all of the above components to create some seriously converting product pages.
How to Craft the Perfect Product Page
Cramming in all of the above elements can seem impossible, especially since you don't want cluttered product pages – but, trust us, it's all about quality and not quantity, and there are ways to do all of the above that aren't simply spelling it out in words. Try the following ways to improve your product pages: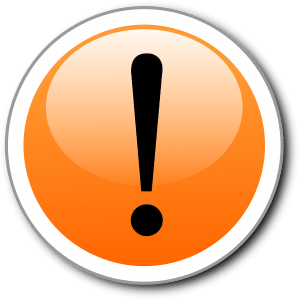 Get to the Point!
Before you can think about anything else, you need to craft the perfect product descriptions, and that means never burying the lead – or forcing your customers to dig around to find essential information. Use a descriptive title that includes keywords, and include a brief paragraph (1-4 sentences) explaining the benefits of your product, also including keywords, as well as an easily scannable bulleted list. According to Nielsen Norman Group, scannable and concise content has been shown to improve usability by 124%. You can certainly add some more rich detail further down the page, but the most important thing is to have "at a glance" information that doesn't make customers wait to be intrigued.
Understand the Need for Speed
Speaking of not making customers wait, it's incredibly important that you pay attention to the speed of your product pages – after all, why do customers shop online? Convenience and time saving, right? So that all goes out the window if your customers encounter sluggish product pages; in fact, you can lose 40% of shoppers if your product pages don't load within 4 seconds. 
To combat this, make sure you're regularly testing your page speed, optimizing your content and images so they load fast, and clearing your cache regularly. Consider also using a tool like Google's PageSpeeds Insights to help you analyze your product page load time. 
Be a Product Picture Pro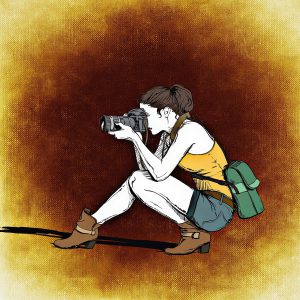 It goes without saying that you need to include images of your product on your product page, but they've got to be the right images. For example, your feature image should ideally be an eye-level, mid to long shot, crisp, and clear image. Compelling, high-quality, high-resolution images will get you, on average, 94% more views than pages with dull, poor quality images. But you shouldn't stop with just a pretty picture; go above and beyond by adding things like a zoom function and multiple product pictures at different angles to give a fuller visual breakdown of your product. 
You should also add video to your product pages, if at all possible. According to Kissmetrics, site visitors are 64-85% more likely to buy your product after watching a video on your website. One real-world example: Stacks and Stacks found that shoppers who saw videos on its product pages were 144% more likely to add a product to their cart.
Create a Sense of Urgency
Sometimes you've just got to throw a little psychology at your customers, and create a sense of urgency to close the sale. For example, you can use a countdown timer for sale prices or free shipping offers, or indicate with your language that quantities of your item are limited. Does this strategy work? According to Conversion XL, you can increase sales by as much as 332% by creating scarcity and a sense of urgency. Not bad.
On a related note, you can also add an intent-based, or exit-intent, pop-up to offer a last-minute discount (especially if it includes an email list sign-up push) to reduce cart abandonment.
Win Their Trust
If you're trying to increase your conversion rate, you've got to help your customers make the decision to buy. Creating a sense of urgency is definitely one way to do this, but building trust is another very important one: if your customers have any doubts about your product or company, you can kiss that conversion goodbye. So what are some ways to build trust and convince your customers to click that "buy" button?
Include customer reviews –

Products with customer reviews have a 10% higher conversion rate than those without, and studies show that 91% of 18 to 34-year-old consumers trust online reviews as much as personal recommendations. Bonus: you can also use customer reviews as testimonials on your social media pages.
Add trust badges and SSL certificates – A recent survey showed that 61% of respondents had cancelled a purchase because trust badges were absent from the site. Customers seem to approve most of Norton, McAfee, and TRUSTe. 
Have a clear return policy –

A survey conducted by UPS in 2019 found that 73% of buyers become repeat buyers because of their experience with returns. Hassle-free returns and refunds increase the chances of customers returning to buy.
Answer Their Questions
Don't ever leave your customers hanging! Always make sure you proactively answer their questions, so they're less likely to hesitate and more likely to make the decision to buy. There are multiple ways to make sure you're doing this:
Include FAQs right on your product page –

Answering questions upfront in a visually pleasing, orderly way will ensure visitors don't abandon the page simply due to confusion.

Use your images to give info –

Include size charts or dimensions right in your product images so customers don't have to navigate away from the page to find that info.

Have a live chat feature –

In a survey conducted by Forrester, 44% of respondents said that having a live person answer their questions while they were in the middle of an online purchase was one of the most important features a website could offer. Not only that, but 51% of customers are more likely to purchase after using a live chat – and 29% of consumers are more likely to make a purchase with the option of live chat, even if they don't use it.
Have a Clear Call-to-Action
 Make sure your product page has a clear call-to-action (CTA) – in this case, a simple, sleek "add to cart,"  "buy now," "add to basket," etc button. Whatever wording you choose, make sure the button stands out from the rest of your content, provides a simple instruction to your customer, and has a well thought out design that includes attention to basic color theory.

Does the design of your CTA really make a difference? Well, to give you a real-world example, when RIPT Apparel changed the color of its "add to cart" CTA and added a countdown timer next to the product, they saw 6.3% more conversions.
Stepping into the world of ecommerce means a lot of work crafting the perfect website, and you need to make sure you're paying attention to all parts of your site, not just the landing page and checkout process. Remember that your product pages are vital to your business, and, while an unstructured or poorly presented page can break you, a well designed and well thought out one can give you a leg up on your competition and really make you! It's a lot to think about, we know, but if you follow the above tips, start making even small, simple changes, and utilize A/B testing on your product pages, you'll be watching your conversion rates rise in no time!