So, you got your invitation to join AARP, the organization dedicated to adults over 50? Maybe you're sighing and wondering where the years went, but really you should be celebrating how far you've come and the person you've grown into! And you know what? There are actually a lot of perks that come with getting older that go beyond wisdom, experience, and feeling comfortable with who you are. 
First of all, you get to tell everyone exactly what you think, right? Ok, that's not really what we were going to say: one of the more forgotten perks of getting older is that you can actually save a whole lot of money on a whole lot of stuff. So while you might be fretting about the days of "living on a fixed income" coming soon, you should be checking out all of the discounts that seniors in the know are getting on the regular.
How to Start Saving
Before we get into some of the best discounts available to older adults, there are two things you should do to get yourself on track for optimum savings:
Consider joining AARP –

While the American Association of Retired Persons (AARP) charges a membership fee, it is pretty minimal, considering that you can get a lot of discounts that are only available to its members. You can get a full membership at age 50, which generally costs just $16 a year. 

 

Speak up! –

Don't be afraid to ask everywhere you go whether you might qualify for a senior discount – the worst that can happen is they say no (and they'll know you're over a certain age)! Remember that employees won't always ask you first, whether out of embarrassment or forgetfulness (or because you look so amazing), so you should take the initiative and see what small – or big – discount you might be entitled to.
With those two tips in mind, let's take a look at some of the best discounts available to older adults (and remember, some of them might require an AARP membership). 
A Roundup of Some of the Best Discounts
1. Grocery Stores
This might be one of the more expected items on the list, but we wanted to remind you that your local grocery store might offer a senior discount, so you should look into this possibility. The best way to do this is to ask at your preferred local store: what's on offer can vary a lot between different chains, and even different stores that are part of the same chain. And you usually won't be looking at a blanket discount; rather, your store might have one day of the week or month when they offer a small discount on your entire bill. It could be as little as 5%, but it's still worth checking out, especially if you need to stock up!
2. Chain Retail Stores
We know this is a pretty broad category, but if there are certain shops that you tend to frequent, you should absolutely ask if they offer some sort of senior discount. These, too, are usually offered on a specific day of the week – but get this: chain retail stores don't always advertise their senior discounts, so again, it's super important to be bold and ask! 
3. Restaurants
Many chain restaurants offer discounts to seniors, usually those over 60 or 65, but be aware that a lot of these discounts are only available to AARP members (although some restaurants simply offer a separate, discounted senior menu). And similarly to chain supermarkets, you'll have to ask at each individual location, as their policy might vary from location to location.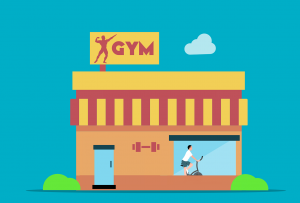 4. Gym Memberships
Here's one that you might not have even been aware of! Seniors with eligible Medicare plans can sign up for a program called Silver Sneakers, which will give you free access to certain gyms across the country. It's definitely worth looking at your Medicare plan  to see if you qualify (or talking to an EZ Medicare agent to find a plan that includes this big perk!)
5. Prescriptions
This one's a bit trickier: some pharmacies, like CVS, used to offer a specific senior discount, but have moved to offering a savings club that anyone can join. But there are still some discounts on prescriptions available to seniors at certain chains, many of which have partnered with AARP, like Walgreens and Rite Aid. It's worth speaking to your local pharmacy – it might be as easy as signing up for a senior discount card, which could save you up to 20% in some cases. And here's another tip: since Medicare doesn't offer help with vision care, you might want to check out your local Lenscrafters, which offer discounts of 10-50% off on certain items with an AARP membership. 
6. Travel
Here's where older adults, especially AARP members, can really cash in! One of the other perks of getting older, other than the discounts, is having the freedom to travel – and you might be able to do it a little bit more cheaply. Many airlines, hotels, cruise lines, and rental car agencies offer anything from small to sizable discounts to AARP members: for example, Avis and Budget rental car agencies offer 30% off, and Best Western hotels offer up to 15% off. It's always worth checking what each company is offering – if you're not sure, call their reservation line! And if you prefer to see the country by rail, Amtrak offers a 10% discount.
If part of your itinerary includes seeing our country's beautiful national parks, make sure you check out the discounts available to seniors: you can get a $20 annual park pass or $80 lifetime park pass, plus pass holders get up to 50% off select amenities costs.
And another tip if you're just looking to tool around town: Zipcar, the company that allows members to quickly book and grab a short-term car rental in their town, offers seniors a 40% discount off of memberships!
7. Entertainment
If a night on the town is more your thing, and you're looking for something to do after your discounted dinner out, check out the discounts that some of the major movie theater chains offer, or try for some cheaper tickets to the theater or a show. Major movie theater chains like AMC and Regal Cinemas offer seniors discounts like 10-15% off or up to $4 off certain tickets, and Ticketmaster will sometimes offer up to 50% off tickets to certain shows and events with an AARP membership.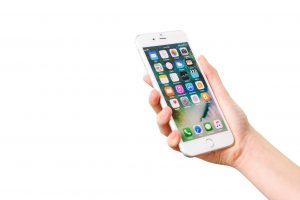 8. Tech
Staying connected is so important as you get older, and the great thing is that you can do it for less money if you're a senior! Cell phone providers like T-Mobile and Verizon offer discounts on monthly plans for seniors – if you're willing to go for a pretty bare bones plan, you could even pay less than $30 a month with T-Mobile. You could also check out smaller companies like Consumer Cellular or Mint Mobile ( which offers a discount of up to 40% for seniors).
If it's safety you're after, you can also save on things like security software and home security systems. For example, Norton 360 (software that protects against things like computer viruses and identity theft) offers discounts of up to 25% off plans, and SimpliSafe Home Security, the DIY home security service, offers 15% to AARP members. 
So you might have aches and pains you didn't have before now that you're getting older, but aging is not all doom and gloom! In fact, a new chapter of your life is beginning – you've got confidence, a strong sense of self, and freedom to explore what you want to do just for you – and it turns out that a lot of the things you want to do might be a little bit cheaper for you! And next time a younger person scoffs at the way you use your phone? You can laugh it off, knowing that you're paying a whole lot less than they are for your plan!