What are your thoughts on content as a way to market and grow your small business? Is it one of those "That would be nice to do, but I've got other things to worry about right now" kind of things? Or are you dabbling in content creation, but without a clear strategy? You could be making a mistake if you're not engaging with content at all, or if you're doing it haphazardly: after all, 70% of marketers are actively investing in content marketing and 77% of companies say they have a content marketing strategy, so if you're not on the content wagon, odds are you're going to get left behind. We get that there's a lot on your plate, and creating content as well as a strategy to make it work for you can feel overwhelming, but there are some simple steps you can take to start developing your content marketing strategy right now!
We want to emphasize again: content marketing and a strategy to go with it isn't just a "nice to have" kind of thing: in the year 2022, it's pretty much a necessity for success, and almost every business can benefit from it. Think about it this way: do your potential customers have problems or goals that you want your business to solve for them? Well, then you need a content marketing strategy! You can use blog posts and videos (instead of or in addition to paid advertising) to solve their problems for free. Not only will you gain their attention and their trust, but you will also be at the top of their minds when they're ready to buy.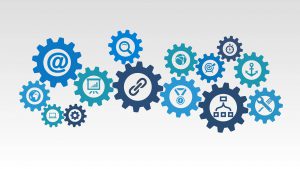 And that's basically the end goal: to be their go-to, right? But you need a strategy to make sure that you're there at the moment a prospect decides to buy, and that includes knowing:
Which keywords will get you more traffic

What

voice

to use in your content to resonate with your audience

When to bring your product into the content and how to create a killer call-to-action without sounding like all you're doing is selling
And remember, content is an investment of your time and resources, so you want to make sure you're doing it right – if you do so with a solid content marketing strategy, according to the Content Marketing Institute, you could end up generating three times more leads than you would with paid advertising.
So what should your actual content strategy look like? Write it down, and include the following:
An analysis of your customers and the types of information they'll need as they look for solutions to their problems

A discussion of your

business goals

and the role your content will play in supporting those goals

An outline of your plans for building and distributing content with the resources you have available to you
Steps to Creating a Content Marketing Strategy
You know you need content, and a content marketing strategy to get it out there, and you know generally what you should include in your plan, so let's look at some steps to get you there. 
1. Establish your goals
We've been pretty clear that going the content route is important for a lot of businesses, but what do you actually want to get out of it for your business? Creating content for content's sake should never be your goal; rather, you should get specific. Do you want to:
Create leads?

Build relationships?

Improve your customers' experiences?

Increase traffic to your website?

Establish yourself as an authority in your field?
Once you've decided on your main goals, try to quantify them with specific targets.
2. Define your target audience – and the problems they need solved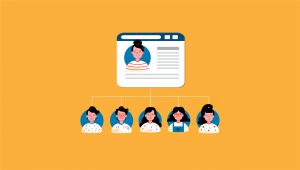 You can't be successful at content marketing unless you know your audience: you need to know their likes and dislikes, as well as what content will appeal to them. To do this, you should create a persona for your typical customer, perhaps by reviewing customer data, interviewing employees who interact with customers, sitting in on sales calls, or surveying customers. Include in your persona the standard demographics of age, gender, location, and income, and also think about their pastimes, concerns, and what motivates them – and what problems they need solved. Ideally, you should be connecting with your audience, reinforcing the solution you're offering, and building credibility.
3. Now define your business! What makes you unique?
You know your customers pretty well by now – but how well do you know your own business? Really stop and think about what makes you stand out from your competitors – otherwise, you could just end up adding to the sea of content for content's sake that's already out there. So think about what will be your content's "thing"? What can you do better? Can you:
Motivate and inspire?

Be useful in a new way?

Educate and entertain?
Need more help breaking down  your message and differentiating yourself from your competitors? Try writing down all of your brand messages, then the brand messages of your top three competitors. Finally, cross off the overlapping messages, and you'll be left with your unique messages – your "thing!"
And remember, when it comes to having your content stand out, you'll also be competing with news, reference, and entertainment sites, so make sure you have a unique spin, and are effectively using keywords, so you can rank as highly as possible on search engines. Which brings up to…
4. Do your research on keywords
Once you're clearer on who your audience is and what your goals are, you need to do some serious research into keywords, so you know what your audience is searching for online. You'll need to look at what people are searching for on Google: start by examining what you think you should be using, then decide what you should actually be using based on the data. 
For example, if you want to be at the top of the pack when it comes to "public relations" in your area, you're going to have to be more specific in your keywords if you want to beat out all the ads and listicles that come up when you put those terms into Google. Or, if you're selling "running gear," be more specific in your keywords about what problems you can solve – for example, using the keywords "running shoes for people with bad knees." There are free keyword search tools available, including Ubersuggest, that can help you start with a simple keyword and then find long-tail keywords to add on to more effectively target your audience.
5. Figure out the nuts and bolts of your strategy
There's a lot of theoretical things to think about surrounding your content marketing strategy, but there's also a whole bunch of practical stuff to start thinking about, namely: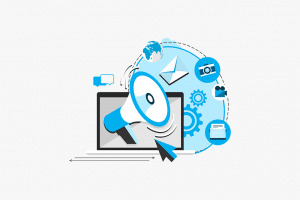 What types of content are most suited to your audience. Will they respond to white papers, blog posts, videos, infographics, etc?

What platforms will you post on? For example, if your audience is more suited to long-form videos, YouTube is a good choice; if your audience is younger, though, TikTok or Instagram would be better choices. 

What methods will you use to promote your content?

Decide on a schedule for both publishing your content and promoting it, including on social media and through

email marketing

– consider using an online tool to keep all your scheduling in one place and under control. You'll also need a well thought out calendar that includes who's doing what and when.

Work out how you'll use the resources available to you: for example, will you handle the content creation and scheduling yourself, will you have a team to take it on for you, or will you

outsource

it? 
6. Create your content and set it loose on the world!
Now you're ready to actually create your content! When creating, keep all of these things in mind:
Stay focused on your goals – not just to entertain, inform, educate, or establish yourself as an authority, but also to get your prospects to heed your call-to-action

Use keywords based on your research

Try to find original angles on your topics

Use a consistent voice and style that speaks to your target audience

Create some longer content, since content that is longer than 5,000 words often gets better search engine results

Link back to your other content

Use a mix of text and non-text content
7. Make sure you're measuring
Content marketing is not a one-off thing, rather, it's a work in progress. You'll need to refine as you go, and as you learn more about your audience and what works and what doesn't – and that means tracking and measuring. Remember, though, not to get sucked into looking at vanity metrics, and to measure the actions that your prospects are taking, and not just focus on your clicks and likes. Consider using these 4 content marketing metrics: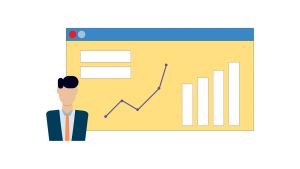 Consumption metrics

– What did your audience do with the content?

Sharing metrics

– How often are they sharing it?

Lead generation metrics

– How many leads did you get from this content?

Sales metrics

– Did you make any money on this piece of content?
It's a brave new world of marketing out there, and there's a good chance you need to be in the content marketing game – and that means you'll need a solid strategy to get it right. It'll take time, organization, and creativity to build your successful content marketing strategy, but if you follow the tips above, we know you can charge into the new year with a new outlook on attracting customers and growing your business!