Ah, the new normal. When the Covid-19 pandemic hit in 2020, many businesses were forced to switch to a remote work model…that never really went away. And not only because there are still worries about safety, but also because a lot of business owners – and workers – just prefer the flexibility (among other benefits) of hybrid or fully remote work. But just because workers are on the hunt for remote positions, doesn't mean business owners can simply dangle that one perk and expect tons of bites. 
Why? Well, there are a lot of businesses out there offering remote work, so you need to find ways to stand out from the crowd. Find out what the state of remote work looks like now, and how you can offer the perks that will get the attention of top talent. 
The Benefits of Remote Work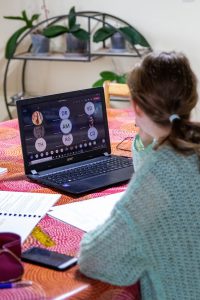 There was a time, alllll the way back in 2019, when not everyone had the option to work from home. But then a little thing called the Covid-19 pandemic came along and changed everything. And now, while most of us are longing for most things to go back to normal, there are a few things that a lot of people want to stick around – one of them being the option to work from home. 
So how do employees feel about remote work in 2022? Well, Pew researchers have found that 60% of workers with jobs that can be done from home say they'd like to work from home all or most of the time when the pandemic is over if given the choice. This is up from 54% in 2020. And there are reasons why employees seem to want to hold onto this option (beyond the ability to spend more time in their pajamas). Consider these stats:
75% of employees believe they have a better work-life balance working remotely

57% say they have less stress when working from home

54% say they have improved morale

62% of workers feel remote work positively affects their work engagement, with 78% of remote work employees reporting feeling "highly engaged" in their work (as compared to only 72% of in-office employees)
And consider these benefits that also benefit you: 
21% of workers are willing to give up vacation time for flexible work options, and at least 16% would give up employer-matching retirement contributions

Turnover reduces by 50% when employees have access to a remote work option

94% of employees report feeling like their work productivity is the same or higher than before they worked remotely, and research shows that when employees are able to work from home, their performance increases by at least 22%

Absences and sick days are reduced by at least 50% when employees work from home
How Many Employees Are Working Remotely?
So it seems like working from home is what employees still want (despite an almost universal hatred of endless Zoom meetings), and there are reasons for you to be willing to offer it. But before we get to ways to get the best remote employees, let's look at why you might be in for some competition when it comes to hiring. 
It's estimated that 22% of the workforce (36.2 Million Americans) will work remotely by 2025

More than 4.7 million people work remotely at least half the time in the United States

Around 62% of workers aged 22 to 65 claim to work remotely at least occasionally

After COVID-19, 92% of people surveyed expect to work from home at least 1 day per week, and 80% expect to work at least 3 days from home per week
And, since 59% of respondents said they would be more likely to choose an employer who offered remote work compared to those who didn't, you've made the right choice by looking for employees to work remotely. So how can you attract remote workers to your business?
How to Stand Out from the Crowd
To stand out from the crowd, you'll have to change up your traditional work perk offerings to align with what employees now expect from our new way of working. Consider offering the following perks: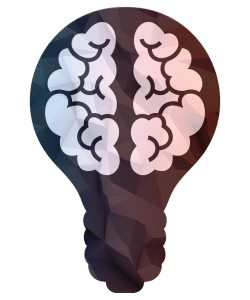 Mental health days –

Remote workers might have more flexibility and feel more relaxed in their home environment, but that doesn't mean that they don't feel

any

stress. In fact, since work can start to creep into home life when there's no distance between the two, remote workers might need mental health days more than ever to give them the space they need. You can also consider offering access to online

mental health

resources, should employees need extra help.
All the workplace bling –

Working from a couch or bed or on a kitchen chair just ain't gonna cut it. Consider offering your remote employees improvements to their home office setups, like standing mats, an adjustable desk, a chair with lumbar support, a power hub, a standing desk, or anything else that could make their workday more comfortable and productive. In addition, make sure they have access to all the tech, apps, software, etc that will make work and office communication go more smoothly.
Virtual versions of workplace fun –

Just because you're remote doesn't mean you can't have fun together! You can make a virtual version of any fun office events or groups, like book clubs, fitness challenges, fantasy sports leagues, or even pizza parties – go on, we dare you to send a pizza to all of your employees' houses! And for individual well-being, you can still offer remote employees access to a gym near 
them, or discounts for healthy food delivery subscriptions
Flexible work hours –

This new normal is all about flexibility, and that should include how you allow workers to deal with asynchronous work time. Your employees might be juggling multiple responsibilities if they're home all the time, so give them the leeway to get non-time-sensitive things done on their own time. Remember, it's all about their results, not necessarily when they get things done.
In-person retreats –

Working from home is great, but sometimes remote employees can crave a little facetime IRL – and we're not talking about a quarterly meeting (bo-ring!) We're talking about an actual retreat, whether you can only swing an afternoon BBQ or sporting/cultural event, or can splash out on a weekend at a resort chain, families in tow.
Training and education resources – There are tons of online options for courses and continuing education out there (like Masterclass), and you can offer access to desirable options to your remote employees. 
Unlimited time off –

Sounds crazy, right? But more and more remote offices are letting people take unlimited vacation time, within reason. This is because one of remote workers' main challenges is to separate work from personal life, as pointed out above. Offering remote workers unlimited vacation leave or creating a program that provides top-performing and loyal employees additional or unlimited vacation leave credits can make your business stand out from other

competitors

.
If you're going the remote route, you're not alone, and you're probably doing something positive for your business and your employees. But, since you're not alone, you're going to have to find ways to keep your employees happy! Since you don't have the traditional workplace perks to fall back on, try the above suggestions to ensure that you attract top talent, and that you've got happy, healthy, and productive employees who will stay with you for the long haul. And let us know: are you all remote? Hybrid? How have you adapted to the new normal, and what perks have been most popular with your remote employees?
Co-written by Joanna Bowling