The past couple of years have been unpredictable to say the least, bringing hundreds of thousands of hospitalizations and deaths due to Covid-19, as well as job losses and financial struggles to many. Because of all of this, it is more important now than ever to make sure you and your family are insured. Now is the time to do that: the ACA Open Enrollment Period is here, giving you the opportunity to find a great plan or make changes to the plan you already have. Don't put it off, especially since this year there are so many reasons you need to pay attention to the Open Enrollment Period. 
1. More Options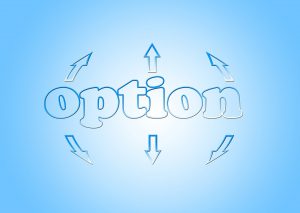 One of the most important reasons to look around during the Open Enrollment Period is that you simply might not be aware of all the options for plans and savings that are available to you. In fact, KFF polling finds that public awareness about ACA coverage options has fallen somewhat since the law passed a decade ago: for example, 59% of the public knows the ACA offers subsidies for marketplace health plans, compared to 75% ten years ago. 
The ACA is constantly changing and growing, providing more Americans with health insurance than ever before, both because of expanded access to subsidies and because some health insurance companies have been expanding into new areas and offering new health insurance plans around the country. That means you have more options than before, so there could be a better, more affordable health insurance plan out there that will provide you with more coverage. 
2. Greater Need For Insurance
The pandemic has proven just how necessary health insurance really is. Sure, Covid-19 testing and vaccines are free, but what if you or your loved one needs to be hospitalized? Without insurance, you would not be covered for the hospital bill you or your family would receive when being treated for Covid or any other illness, which could leave you with tens of thousands of dollars in debt. That could be avoided by having the right health insurance.
And what if you lost your job like millions of other Americans? If you did, you probably lost your health benefits along with your job; but just because you've lost your job, doesn't mean you can't  still find affordable health insurance with the help of an EZ agent. With all of the subsidies now available, you could possibly even pay $0 in premiums, which we will discuss later.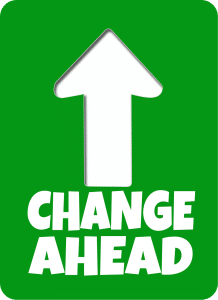 Less than half of all Americans (43%) know that Open Enrollment is the only time to sign up for Marketplace plans, meaning not only do many people miss out on signing up for health insurance, but many others don't use the time to review their plans and make sure they're still right for them. This is a big mistake, because your plan might actually have changes coming to it for the new year. For example, rates will most likely go up next year, and some plans will drop doctors and other providers from their network, while others will add more. Be aware of the changes to your plan and any other plans in your area, otherwise you might miss out on the right one for you! 
Now onto the savings you can expect to see this Open Enrollment Period! Thanks to President Biden and his American Rescue Plan Act (ARPA), you could qualify for a subsidized health insurance plan if your modified adjusted gross income is over 400% of the federal poverty level. For 2021, that's about $51,040 for an individual. The ARPA also requires that Americans pay no more than 8.5% of their income on health insurance premiums, and provides a larger tax credit to people who already receive financial assistance. 
What does that mean for the average American? For most, ACA premiums will decrease by about $50 per month, while one administration official emphasized that 4 out of 5 people enrolling "will be able to purchase a plan for $10 or less per month." This could make a huge difference in the lives of the 14.9 million people who are currently not insured in the U.S.
Comparing plans is the best way to find an affordable plan that provides the right level of coverage for you. Before you start doing the work of comparing on your own, come to EZ. We will make the process quicker and easier by comparing available plans in your area in minutes. Our licensed agents work with all the top-rated insurance companies in the nation and can go over your budget and needs, and find the best plan for you and your family – and we do all of this at no cost to you. To get free quotes, simply enter your zip code in the bar above, or to speak directly with an agent, call 888-350-1890.