With the coronavirus pandemic dominating the news cycle, some of the focus has been taken off one of our country's other major health crises: the epidemic of opioid addiction. This epidemic has claimed almost 600,000 lives over the past two decades, and it shows no signs of slowing down. In fact, the American Medical Association has recently said that it is "greatly concerned" that opioid overdoses seem to be rising in at least 30 states. It makes sense: stress levels have been high and many people have been feeling disconnected. Some people might also feel disconnected from their healthcare providers, and might be choosing the easiest option for dealing with chronic pain. Dr Mike Brumage, former director of the West Virginia office of drug control policy, puts it this way: "the opposite of addiction is not sobriety, the opposite of addiction is connection. Clearly, what we have lost with the pandemic is a loss of connection."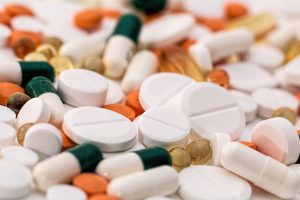 Whatever the cause, opioid misuse is not something employers should ignore, whether or not they think it's a problem in their workplace. You can make yourself a point of connection for an employee who might be struggling with addiction or who is dealing with chronic pain, and you can make your healthcare plan a part of the solution.
Treating Addiction
Opioid addiction is not someone else's problem. It spans all socio-economic classes, genders, and cultures. It could very well reach into your workplace, if it hasn't already. You would obviously want to help an employee who is struggling with addiction, not only for the sake of them and their family, but also for the sake of your business. 
Whatever their job is, one employee who is abusing prescription painkillers can pose a physical risk to other employees, or a financial risk to your business if they make a mistake or are interacting with clients while under the influence. In fact, missed work days and lost productivity due to the abuse of prescription painkillers cost employers an estimated $25.6 billion a year. So it is in everyone's best interest to provide care (or to prevent misuse, if possible, which we will discuss below) – and you can do this by simply offering an ACA-approved healthcare plan to your employees.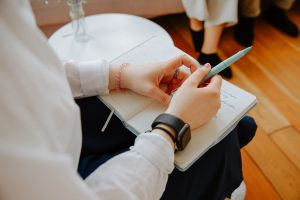 Thanks to the Affordable Care Act (ACA), all healthcare plans have to cover 10 essential health benefits, and "mental and behavioral health services" is considered one of these essential benefits. Here's what this means for your plan, and how it relates to substance abuse:
All plans must cover: behavioral health treatment

, such as psychotherapy and counseling; mental and behavioral health inpatient services; and substance use disorder (commonly known as substance abuse) treatment.

Pre-existing mental and behavioral health conditions are covered

, and spending limits aren't allowed. This means that even if an employee was struggling with addiction before signing up for your plan, they will still be covered for it after signing up. 

All plans have to provide "parity" of coverage,

meaning that

limits applied to mental health and substance abuse services can't be more restrictive than limits applied to medical and surgical services. The rules have to be the same financially (for example, there can't be a higher copay or deductible for mental health services), in terms of treatment (for example, there can't be a limit on a number of mental health-related visits covered if there isn't one for medical visits), and for how care is managed (for example, there can't be a requirement to get authorization for treatment for one type of care and not the other). 
Be very clear with your employees about what their options are when it comes to mental health services, and remember to make it clear that your workplace is a safe space and that employees should always take advantage of these services if they are needed. 
Obstacles to Seeking Care
As long as you are offering your employees a quality healthcare plan (which you should be doing in any case!), then they are at least assured of basic care if they're facing substance abuse issues. But the question is, are they accessing it? If not, why not?
Privacy concerns

: Some employees may be reluctant to seek care because they're not sure if their situation will be kept confidential. It should be made clear to employees that the

Health Insurance Portability and Accountability Act of 1996 (HIPAA) means that there are very strict rules surrounding who can see an employee's claims and how they can use that information. They may need to be reminded that any claims that they make will be kept secure, and any communication they have with an Employee Assistance Program, for example, is strictly confidential.

Find a plan where employees have access to a doctor including telehealth services.

Authorization requirements: Some employees may benefit from going to an inpatient treatment facility, but many plans require that they first seek treatment at an outpatient facility, which may be difficult for some people. Take a closer look at your plan: it might allow authorization by phone for a medical or surgical inpatient stay. If it does, then it must do so for a mental health or substance abuse inpatient admission, as well.

Access to a provide

r: As with seeking authorization, sometimes barriers to care are simply that it's too difficult, inconvenient, or even costly to seek help. Again, look at your plan: does your network include options? Will employees have to go out-of-network, and will it cost them a lot to do so? Are there treatment facilities or clinics available in your area, and would an employee feel comfortable going to one (say, for example, that you are in a small town or rural area, and an employee might feel that everyone will know their business)? If this is an issue, look into a plan that includes expanded access to

telemedicine

as a way to encourage employees to seek help. 
How You (and Your Healthcare Plan) Can Help Prevent Addiction
The old saying goes: "an ounce of prevention is worth a pound of cure." Yes, all ACA-approved healthcare plans need to cover mental health and substance abuse treatment, but most people would agree that preventing addiction in the first place would be ideal. Consider this: Roughly 21-29%of patients prescribed opioids for chronic pain misuse them, and between 8-12%develop an opioid use disorder. What can employers do to stop their employees from becoming one of these statistics?
Education:

You can educate your workforce on a variety of topics, such as: description of opioids and common brand and generic names, common risk factors for opioid misuse, reasons for opioid prescriptions (acute pain versus chronic pain), pain relief alternatives, and what to ask prescribers before filling an opioid prescription. 
Policies: Have a clear, compassionate drug-free workplace policy, but also have a flexible medical leave policy, so employees don't feel like they have to rush to come back to work after an injury or procedure. They might turn to stronger painkillers if they feel pressured to return to work, or they may end up taking these drugs more often or longer than they need to, which can lead to addiction.
Culture:

Try to create a positive, low-stress work environment for your employees. Make sure to support your employees, encourage self-care, and show ways that they can prevent common or repetitive strain injuries. Consider adding a

workplace wellness program

in order to promote a culture of health and wellness. 

Benefits:

Covering essential mental health care is a great start in terms of preventing the psychological reasons for addiction, and in terms of treating addiction. But what about treating physical pain without using opioids? Unfortunately, some insurance companies have been slow to include alternative treatments in their health insurance policies, so it is up to you to look for a plan that allows employees to seek these types of therapies (think: acupuncture, chiropractors, and physical therapy) without having to rack up

huge medical bills.

To stop opioid use before it starts, you can also consider adding an Employee Assistance Program (EAP), which will include mental health-specific extras like counselling, or a pharmacy benefit management program, which can step in before an employee fills their first opioid prescription and offer advice and alternatives.
There's a lot to consider when choosing a healthcare plan for your employees, especially if you're looking to have the safest, most compassionate workplace that you can. It's important to foster a positive work environment, but it is also important to find an insurance company that is willing to help keep employees from falling into addiction. EZ can help you in your search – we will sort through all the plans available to you, and find you one that will help you and your employees rest easy. Get started with us today for fast, accurate quotes: simply enter your zip code in the bar above, or you can call 888-998-2027.