Bone broth or liquid gold?
Drinking bone broth offers many health benefits. Want a better digestive system? Drink some bone broth. Something to help ease the joint pain? Drink bone broth! When added to a health diet the health benefits of bone broth are endless.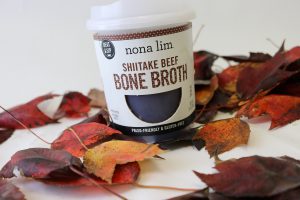 Bone broth's inflammation reducing qualities come from the high amount amino acids in every cup. These special acids provide glycine which helps you sleep better, can reduce inflammation, increase stomach health, and can even aid a healthy weight-loss routine. 
In addition to keeping your stomach healthy, the high protein content decreases hunger cravings. No more late-night snacks full of empty calories!
Bone broth is also pumped full of collagen! Have wrinkles? This nutrient-dense liquid does wonders for the body and wonders for your look! Collagen has been known to fight the signs of aging it keeps you looking, and feeling, younger longer!
With all the vitamins, nutrients, and amino acids, no wonder we call it "liquid gold."
Bone Broth Has Been Known To
Boost Immunity 

– Studies have shown that bone broth boosts immunity in humans and animals.

Fight Inflammation 

– Amino acids such as cystine, histidine, and glycine, reduce inflammation.

Build Muscle 

– The amino acids found in bone broth can stimulate muscle protein synthesis.

Strengthen Bones & Teeth 

– Bone broth provides all the necessary vitamins and minerals, such as calcium, protein, magnesium, vitamin D, zinc, and more, for bone health and formation. 

Improve Hydration 

– Electrolytes and carbohydrates from vegetables added to bone broth can rehydrate better than water alone.

Improve Mood 

– When your gut is happy, then you are happy. Bone broth supports a healthy gut biome. The broth reduces gut inflammation and fosters more healthy bacteria. When the gut is healthy, it sends happy signals to the brain, elevating your mood.

Fight Aging – The collagen from the bone reduces fine lines and wrinkles, and promotes healthier hair, skin, and stronger nails. 
These are just some of the benefits that bone broth offers. The list goes on! However, it is difficult to get good quality broth without some effort. We think we found something good in Nona Lim.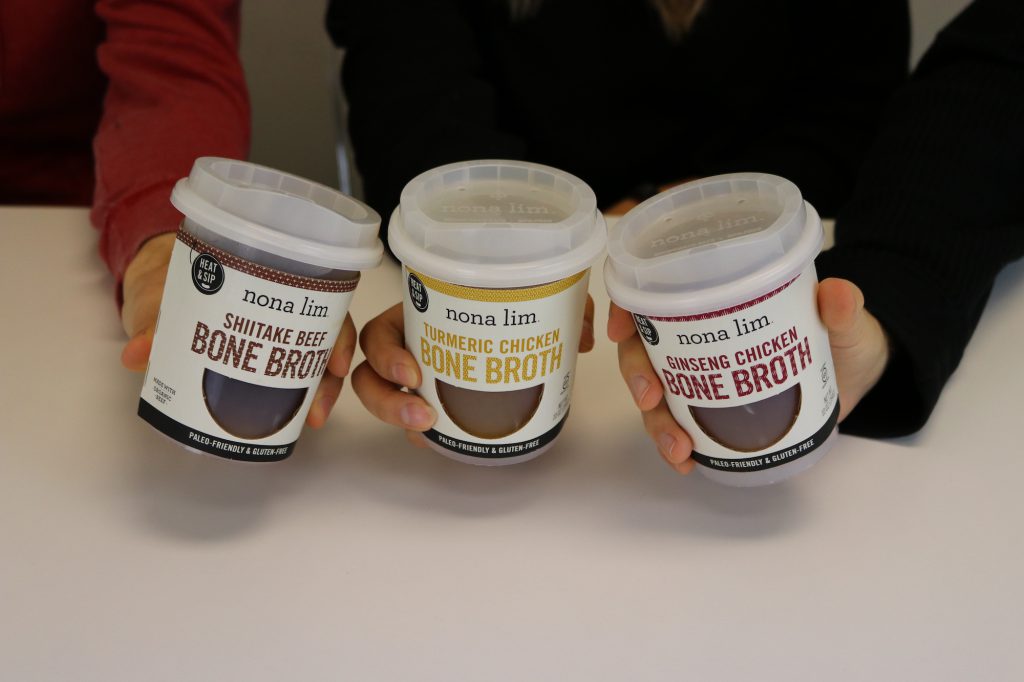 If you know anything about bone broth, you probably also know the amount of time it takes to make. Roasting and boiling bones to draw out the flavor and nutrients can take hours! And while it is definitely worth the wait, there is a better way to reap the benefits!
If you don't have 10+ hours to steep good broth, we have found the perfect thing- Nona Lims Heat & Sip Cups. 
Our team snagged a few different broth flavors from Nona Lim, a company providing bone broth cups. The company's owner found inspiration in her Asian heritage, using fresh, high-quality ingredients to bring the magic of bone broth to people who don't have the time to make it themselves. 
Nona Lim Reviews:
The Ease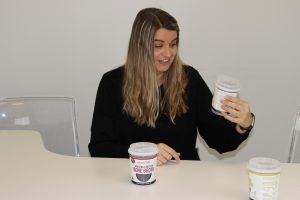 Need a snack? Or in a time crunch and need something warm? These Nona Lim soup cups are what you are looking for. 
The recyclable (or reusable) cup is environmentally friendly and easy to hold. The design resembles a coffee cup and lid with a cardboard sleeve, making it easy to hold in one hand and sip.
It's a simple process to enjoy:
First, you shake up the contents in the cup. 

Then you remove the lid and seal. 

 Microwave for 3 minutes.
3 minutes and done! Place the lid back on the cup, let it cool, and then begin enjoying the benefits of delicious bone broth!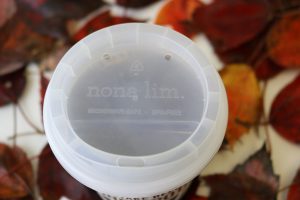 The Taste
The company offers 8 different soup flavors, and 4 of them are bone broth. We tried 3 flavors: Ginseng Chicken Bone Broth, Turmeric Chicken Bone Broth, and Shiitake Beef Bone Broth.
And we did find a company favorite. The Turmeric Chicken Bone Broth was most loved by everyone. This flavor contained a great set of simple organic ingredients: chicken bone broth, water, goji berries, ginger, kosher salt, and turmeric. It was the perfect balance of spices, not overwhelming at all. One coworker stated it was "full-bodied and the most flavorful." It definitely left us wanting more. 
The company prides itself on using the best ingredients without additives or preservatives, and it shows.
The Rates
When it comes to the ease and comfort of these cups, everyone agreed they were convenient.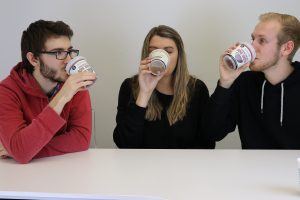 While the bone broth was great by itself, everyone agreed it would make a fantastic soup base, adding more ingredients like fresh carrots, garlic, and noodles to enhance the benefits (and the tastiness).
The consensus was that it was a bit costly in organic for an every day addition but definitely worth it once in a while. Luckily we later learned that Nona Lim can be found at more affordable retailers, like Walmart,  for a much better price that makes these cups a no brainer!
It was amazing to discover that bone broth had so many benefits for your joints, aids in sleep, promotes weight loss, and more. Everyone wants to be healthier quicker and Nona Lim's broth can help.