It's official. New Year's is cancelled this year. Ok, maybe that's being a little overly dramatic, but so far we know that some of the most well-known American New Year's traditions, like the Times Square ball drop in New York City, will be happening virtually this year, and crowds probably won't be gathering anywhere. It looks like we're going to have to find some new, quieter traditions to ring in 2021. What better way to start than by taking a fun look at how other cultures greet the new year? It might just cheer you up to know what Italians are wearing under their pants on January 1…that, and a nice, big glass of champagne.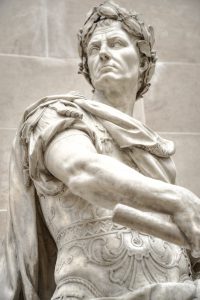 New Year's Origins
January 1 hasn't always been the start of the new year. Julius Caesar was the one who started that in 46 B.C., and it ended up being the date that stuck, at least in the Western world. He instituted January 1 as the first day of the year, partly to honor Janus, the Roman god of beginnings, whose two faces allowed him to look back into the past and forward into the future. Romans celebrated by offering sacrifices to Janus, exchanging gifts with one another, decorating their homes with laurel branches, and attending raucous parties. 
The ancient Romans were party animals, not resolution-makers. We can thank the ancient Babylonians for our habit of trying to better ourselves in the new year; they made promises, which sound like they were slightly easier to keep than our modern-day ambitions, like vowing to pay off debts or return borrowed farm equipment. 
Fast forward to New York City, 1907. That was the first year of the iconic Times Square ball drop, which has happened almost every year since. This tradition has become so famous that it has inspired spinoffs, like a pickle drop in Dillsburg, PA and a possum drop in Tallapoosa, GA. But this year, the 12,000 pound, 12-foot diameter sparkly ball will drop without the crowds, so why not start a new tradition with your loved ones? Check out the following from around the world (or at least the parts of the world that celebrate on January 1) – maybe you'll find one that strikes your fancy, or maybe you'll create your own crazy combination of your favorites!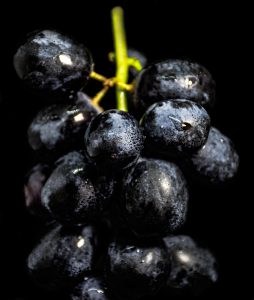 Spain
In Spain, New Year's revelers eat exactly 12 grapes at midnight, one on each stroke of the clock. This tradition goes back to the 19th century, when vine growers in the Alicante area came up with the idea as a way to sell more grapes toward the end of the year. It might have been a commercial ploy, but it caught on, and you'll still see most people in Spain eating grapes for luck in the New Year.
Greece
For people in Greece, it's onions and pomegranates that shine on New Year's. Some Greeks hang onions on their doors as a symbol of growth for the New Year (onions are recognized in Greek culture for their seemingly endless ability to plant their roots and keep growing), and some smash pomegranates against their doors just after midnight on New Year's Eve. In ancient Greek mythology, the pomegranate symbolizes fertility, life, and abundance, and so the fruit has come to be associated with good fortune in modern Greece. The story goes that the number of pomegranate seeds that end up scattered is related to the amount of good luck to come.
Italy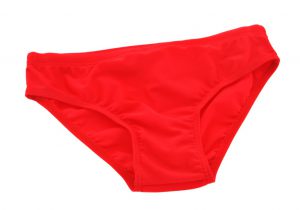 If it's a fertile new year you're looking for, look no further than an interesting tradition upheld by the Italians. In Italian culture, the color red is associated with fertility, and Italians wear red underwear on New Year's in the hopes of conceiving in the new year (so, maybe not all Italians wear red underwear on New Year's…)
Russia
New Year's is one of the most important holidays of the year in Russia. There, it is a New Year's Eve tradition to write your wishes for the new year on a piece of paper, then burn that paper with a candle and drink the ashes of the paper in a glass of champagne. Maybe there's no better way to make your dreams come true than by literally internalizing them…
Estonia
If you find that ringing in the new year works up an appetite, you may want to try celebrating like the Estonians. They believe that eating a lucky number of meals ( 7, 9, or 12) on New Year's Eve will give them the strength of that number of men in the coming year. And if you can't stomach all those meals (or if you've already retired your post-Christmas cookie sweatpants), don't worry: it's also common to leave some food behind for any ancestral spirits who may be hanging around.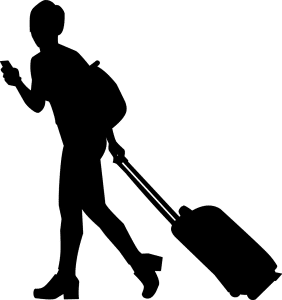 Colombia
Here's a tradition that might strike an especially powerful chord with you this year. At midnight on New Year's Eve in Colombia, those suffering from wanderlust take a lap around their block carrying an empty suitcase. The lap sometimes turns into a race with friends and family, with the winner thought to be rewarded with opportunities to pack their bags and travel in the new year. Here's hoping.
The Netherlands
On New Year's Eve, the Dutch eat fried balls of dough known as Oliebollen. Nothing odd about that – except maybe for the reason behind it. They are believed to have first been eaten by Germanic tribes in the Netherlands during the Yule, the period between December 26 and January 6. Why? To keep the Germanic goddess Perchta, from cutting open their bellies  – because of the fat in the oliebollen, her sword would slide off the body of whoever ate them. Appetizing. 
Brazil
In what is probably one of the more visually appealing traditions on this list, Brazilians litter the ocean with white flowers and candles each New Year's Eve. These lovely offerings are meant for Yemoja, a water deity, who can give blessings for the new year. If you find yourself at the seaside on New Year's Eve, then you can partake in another Brazilian tradition: jumping head-on through 7 waves at midnight and making 7 wishes while you do it. Don't forget to wear white, though, as well as colored underwear underneath (just make sure to check what each color means – and leave your bashfulness at the door!) 
Chile
Chileans have a wide range of New Year's traditions (their underwear color of choice is yellow, and you get extra points if you wear them inside out, or if they were a gift ), but one you may want to try before you die is spending the last night of the year in a cemetery. This relatively new tradition may seem unusual or even depressing, but it's meant to bring a sense of peace at being reunited with lost loved ones.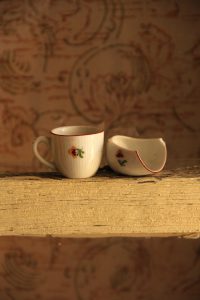 Denmark
Although this year's festivities may require less cleanup in a lot of the world, they'll be as messy as ever in Denmark. There, Danes save up their unwanted and chipped glasses and dishware all year so they can smash it against the doors of their friends and neighbors on New Year's Eve. It's not clear why – some say it's a sign of letting go of any ill-will and anger as you move forward into the new year – but one thing is clear: the more smashed ceramic and glass you have in front of your house on New Year's Day, the more popular and lucky you can feel. 
However you choose to celebrate the coming of this new year, we hope you do it safely, and as surrounded by loved ones as possible (even if it's via the power of the internet!). We also hope that you get all that you're wishing for in the new year, whether it's travel, a gift of new yellow underwear, a chance to cathartically smash your old dishes, or just the time to stuff yourself with greasy doughnuts. Happy New Year!!